Monthly Archives:
December 2013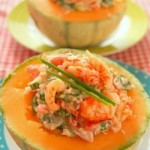 Traditional British Appetizers from all Over the UK
It's true that the UK is home to so many delicious traditional British appetizers. Whether you fancy reproducing the tasty dishes from English, Ireland, Scotland or Wales, there are lots of different recipes you can play around with, to make the most mouthwatering dishes for your friends or family.
From classic English prawn cocktail to Scottish seafood dishes, Irish onion rings with Guinness or Welsh rarebit, there are traditional british appetizers for all occasions. These starter recipes, as they are known in the UK, or appetizers as they are known in the US, offer something for every palate. Continue reading →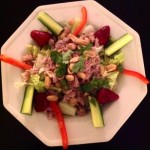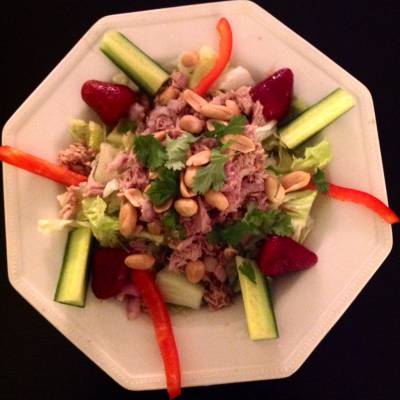 This Thai tuna salad is a great recipe because you can throw it together in about 10 minutes. Canned tuna is often nice in Asian recipes and I have used it in stir-fries before. This recipe adds Thai ingredients to the mix to offer an authentic Southeast Asian flavor.
There is no cooking involved in this Thai tuna salad and you can have this on the table in less than half an hour from right now, if you have all the ingredients. If not, feel free to make adaptations because there are plenty of tweaks you could make to such a versatile dish.
Thai Tuna Salad: Play with the Flavors
Maybe you would like to switch the spices. I used ground ginger because I didn't have fresh, and you can see in the photo I also added some strawberries for color, and some strips of cucumber and bell pepper for color and crunch too. Continue reading →
Some More Hot Content For You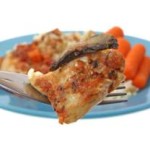 This easy chicken cacciatore with thighs and breasts recipe is seriously impressive. With the right wow factor for a dinner party but with an ease of preparation to make the cook smile, you can't go wrong with a chicken cacciatore recipe.
This easy chicken cacciatore with thighs and breasts features chicken as well as wine, fresh herbs, tomato sauce and a few capers for good measure. Garlic and onion also feature for a nice, earthy flavor. Serve your chicken cacciatore with noodles or rice, or even mashed potatoes if you want to have the 'comfort food' type appeal, as well as your favorite steamed veggies.
What does Cacciatore Mean?
This word is Italian for 'hunter' which means wine, herbs, onion and tomatoes are added to the meat you have hunted (or bought from the supermarket!) and it is usually made with chicken or rabbit. Continue reading →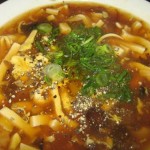 Hot and sour soup Chinese style is always good. It is sure to warm you up when you are feeling chilly, it offers a true Asian flavor in every sip, and it makes a lovely appetizer.
There are different styles of hot and sour soup recipes to choose from, ranging from Chinese to Thai, from mild and aromatic to fiery hot. I love them all, or at least I love trying them all. Sometimes they are just that little bit too spicy for me! The good thing about making your own versions of hot and sour soup Chinese style though are that you can add as little or as much spice as you like.
The following hot and sour soup Chinese style recipe makes a delicious and authentic Chinese hot and sour soup, and it is very easy to make. Just get your ingredients together and add them to the pot in the right order. The final touches are drizzling beaten egg into the soup, so it cooks in strands, and garnishing with green onion. Continue reading →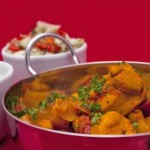 This chicken curry Indian style recipe is just what you need if you want to cheer yourself up on a chilly evening. The chicken and vegetables combine beautifully with the curry spices and the overall effect is fantastic. Serve this with white fluffy rice, naan bread or whatever your heart desires.
In a restaurant you may request your curry mild, medium or spicy, and hope the chef's version of 'mild' for example, is the same as yours! We have all been there, asking for a mild dish, and it arrives and blows your head off. Well, in this chicken curry Indian style recipe, it is up to you to add the spices, so you can choose how spicy (or otherwise) you would like it to be.
Perhaps you are not used to eating curries. If you aren't sure what to expect, then just imagine chicken served in a warm, nice tasting sauce. Make it mild (don't add too much curry powder) and taste it as you go, so if you feel it needs more flavor towards the end you can add some more. Continue reading →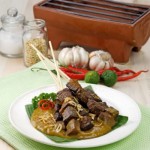 You only need 3 ingredients to make the best satay sauce recipe. It is so easy! Learn how to make satay sauce and you will want to make this often. Satay sauce can be served with chicken or beef kabobs or fries, or you can serve this easy peanut sauce recipe as a dip for pretty much anything. If you're making some kind of fried rice dish like egg fried rice or nasi goreng, microwave this for 45 seconds or until hot then let it cool for a minute (so it thickens back up) and it will be an amazing accompaniment.
How to Make It Like a Pro
When you know how to make satay sauce, you will want to perfect this skill. The key to making it is to combine the 3 ingredients, using equal measures of each one, then taste it and add a bit more of 1 or 2 of them.
You just need to get a nice balance of flavors. This satay sauce is mild but if you wish to make a spicy one just add a few drops of hot sauce or some minced chilies. That would make it a 4 ingredient satay sauce instead of a 3 ingredient one but that really doesn't matter. Continue reading →
Other Posts You Might Like