Monthly Archives:
January 2014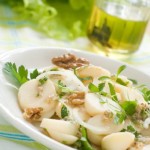 Potato salad is always good, but what if you are in the mood for an elegant gourmet potato salad with walnuts rather than the comfort food style? The following recipe shows you how to add a gourmet twist to this all-American classic recipe, making it perfect for any special occasion.
Potato salad offers not only delicious flavors but also a softness in the mouth, and it is this soft texture that we love. This gourmet potato salad with walnuts recipe features walnuts however, to add an unusual crunch to the dish. You will love how well the sherry vinegar and walnut oil combine, as well as how the other flavors work so nicely in the dish.
Gourmet Potato Salad with Walnuts: Herby and Tasty
The minced fresh herbs work especially nicely in the dish, and you can add some minced chervil to the herbs mixture if you wish. Also, feel free to add other ingredients to the finished salad, such as blue cheese or bacon, if you want to make it more substantial, or serve it as an appetizer rather than a simpler side dish. Continue reading →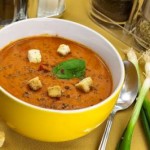 I love making this 100 calorie vegetable soup but I am quite lazy sometimes! Even though I will go to the trouble of roasting pumpkin to make pumpkin soup or caramelizing onion for French onion soup, other times I like to toss the ingredients into a pot.
Then I forget about it for an hour, then puree the results, and actually that's how you end up with a really good vegetable soup recipe sometimes! If you're new to making soup (or looking for some vegetable soup ideas) read on for a very easy recipe for 100 calorie vegetable soup.
I'd like to share my 100 calorie vegetable soup recipe with you because I've made it a few times now and it makes a really fantastic lunch.
Although each time I make it slightly differently the flavors are similar, and you can also tweak the recipe to make it fit your taste. The calorie count is roughly 100 calories per bowl, so add some crusty bread and you have a low calorie, filling lunch. Continue reading →
Some More Hot Content For You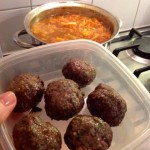 I love this Lebanese lamb meatballs recipe. I've only made the meatballs once so far but it's something I'm definitely going to make again!
These Lebanese lamb meatballs boast plenty of herbs in the form of parsley and mint. You might be surprised at the amount of herbs in these meatballs but, believe me, the combination works really well.
Ground lamb is something I don't use that often, just because the only place I can get it where I live is the Cash and Carry and that's not somewhere I go much, but when I do use it I like to make something special, perhaps some comfort food like shepherd's pie, or else something Greek or Middle Eastern like this Lebanese lamb meatballs dish.
Mouthwatering Middle Eastern Cuisine
Middle Eastern dishes with lamb work especially well because fresh herbs and spices, which feature in a lot of the recipes from the region, work so nicely with the flavor of the lamb. Continue reading →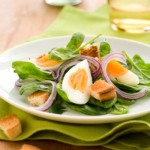 How does a warm spinach salad with bacon and shallots sound to you? This is a really satisfying recipe, and one of those you will be happy you made. Here, spinach is teamed with spinach and shallots, as well as garlic, nutmeg and even some hard-boiled egg if you like. Go ahead and add all your favorite ingredients to this warm spinach salad with bacon and shallots. Go ahead and personalize this salad as much as you want. It is going to taste great anyway.
The result is a salad which is ideal for the cooler months and can be served alongside any meat, poultry or even seafood dish. Or you can enjoy the warm spinach salad with bacon and shallots by itself, as a light lunch, or add some buttered bread alongside, just to make it go a little further.
This is a salad-and-a-half because you have all the elements of salad in there but also added benefits like the fact this is served warm, the fact it has some crunch to it, and of course the fact it features bacon! Continue reading →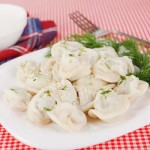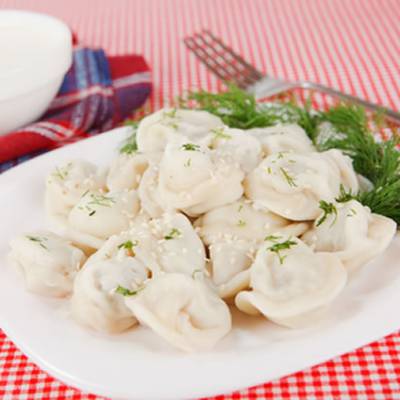 Chinese recipes have been used for generations and have slowly been adapted to the Western world. However, if you want authentic, healthy meals, this cuisine is perfect. Try these easy pork and ginger wontons and you will see just how delicious Chinese food can be.
There are many different recipes available to cater to your taste and budget. Ingredients need to be fresh, ensuring that all of the nutrients are locked inside the meal. There are ingredients which are chosen for every Chinese recipe, to enhance the flavors and produce the ideal texture. Vegetables are a huge part of these recipes, and you will find that many different forms can be used.
Softer vegetables are cooked rapidly to ensure that they remain firm and retain their nutrition. Harder ones like carrot tend to be sliced, chopped or grated so they will also cook fast in recipes. Not all Chinese food is stir-fried of course, and some cooking methods take far longer, because some types of food must be slow-cooked or braised in order to bring out the flavor and/or tenderize it properly. In this easy pork and ginger wontons recipe, we are using various veggies as well as Chinese seasonings to ensure an authentic result.
Continue reading →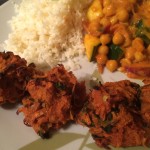 Before we go into the details of our easy pakora recipe you might be wondering what is pakora exactly. That is a very good question! Pakoras are made by combining grated or finely chopped vegetables (and perhaps other ingredients) with Indian spices, then cooking the results in little balls until crispy, either frying or baking them.
Hot and Typically Indian
This crispy Indian snack is best served hot. There are different types of pakora, and you can use meat to make it or even keep it vegetarian. These treats may be served alongside other Indian favorites, such as a chicken curry and rice, or you can enjoy them as an appetizer. Some people like to order onion bhaji in the Indian restaurant as well as pakoras, because these two are nice enjoyed together, perhaps with a dipping sauce.
I like to get poppadoms with the trio of sauces (mango chutney, mint raita and the onion one) and either pakoras or onion bhaji too. I always wondered how easy it was to make an easy pakora recipe at home and now I know! I suppose there are trickier recipes you can use but this recipe is pretty easy to follow and the results are lovely. Continue reading →
Other Posts You Might Like