Monthly Archives:
May 2014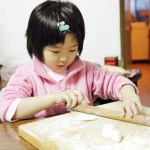 I love discovering new recipes. I also love sharing them, hence the creation of Easy Wonton Recipe, the site where my wonton-related content was before I shifted it over here! Cooking is fun and I especially love cooking for others and seeing their eyes light up as they enjoy my culinary creations. There are plenty of easy wonton recipes for every palate and I often like to try new ones out.
A lot of people don't realize that it is possible to make the most amazing flavored dishes using basic ingredients and good, wholesome, fresh produce. You don't need to combine thirty ingredients to make a tasty meal and, as long as you're using good ingredients, you can make some stunning dishes with relative ease.
Why Easy Wonton Recipes?
If you're cooking a quick, easy dinner, you probably wouldn't bother with easy wonton recipes but why not? While people are waiting for the main course, whether that might be your family, some friends or your partner, why not make some tasty easy wonton recipes to snack on while the main meal cooks? Snacks like pate and toast, bacon-wrapped dates and sliced, smoked fish on crackers are easy to prepare and fun to serve. Continue reading →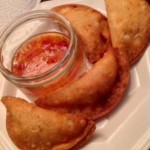 Many people are eager to start making the best and most easy wonton recipes but wait – what are you going to serve with the wontons? If you are serving them in soup then that is one thing but if not, you might like to serve a wonton dipping sauce on the side, to dip your steamed, baked or fried wontons into. You are going to need a tasty dipping sauce for wontons.
A wonton dipping sauce can be something out of a bottle such as soy sauce, oyster sauce or chili sauce, or it can be something you make yourself. Consider the wonton filling when thinking about what type of wonton dipping sauce to prepare.
Examples of a Good Dipping Sauce for Wontons
For example, a creamy filling like crab Rangoon would be best with a chili dipping sauce for wontons or something else which contrasts. You will not want to dip cream cheese wontons into a creamy sauce or super-spicy wontons into a hot sauce. Contrasting the flavors is always good. Continue reading →
Some More Hot Content For You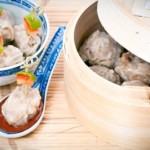 So you have made beef wontons, cheese wontons, seafood wontons, dessert wontons, several types of wonton soup and dumplings. Now what? There are plenty more ideas for wontons that you can consider. How about a filling of minced caramelized walnuts with toasted sesame seeds, or jelly and peanut butter? Those would be quirky yet delicious creative wonton ideas which would work beautifully.
Fresh cottage cheese with smoked paprika would work, as would an Indian style wonton made with potatoes, peas, biryani spices, ginger and cumin. Dip these spicy wontons in a cool yogurt sauce.
Chinese sausage meat could work, or make buffalo chicken purses with chicken, cream cheese, onion, hot sauce and bacon. Collard greens with vinegar and chopped pork loin wontons would be mouthwatering with a mustard dipping sauce, or you could try sautéed shiitake mushrooms with some garlic and cream. How are these creative wonton ideas sounding so far? Continue reading →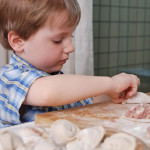 One of the best tips for great wontons is just to make them. Pick out an easy wonton recipe, perhaps a wonton soup or steamed wontons, and make them. Try your best and you will find it easy, maybe not the first time you try but don't worry, you'll soon be a pro!
Your first batch might not look perfect. In fact, they might be a bit messy, since nobody learns to fold the perfect-looking wonton on their first attempt but, like with most things, the more practice you have the better you will become.
Wonderful Wonton Soup
Wonton soup is especially great for starting off with, because you can use a broth mix or some stock you have made before or frozen, then just drop the wontons into it.
Learning how to make wonton soup is very simple. Fried wontons are not difficult either and if you are used to frying you will not have any problems with this type. Continue reading →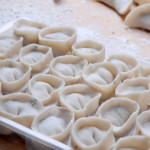 Sichuan wontons are known as 'chao shou' which means crossed hands, and they have a thickish, white wrapping. These wontons are boiled and served in a highly spicy sauce which is typical of nearly all Sichuan cuisine. The name is believed to refer to its wrapping style. The wonton wrapper is first folded into a triangular shape and then the two sides are brought to the front and they overlap. This looks a bit like someone with folded arms and it's all in the folding wontons technique.
In Shanghai the wontons are folded into triangles but the second fold features a little twist, giving it a cute shape. Cantonese wontons are made by bringing the four corners of the wonton together and squeezing the wonton closed. The Cantonese ones first appeared as hawker street foods and this wrapping style was the fastest one which is why it was used to make longs of wontons in a short time. Continue reading →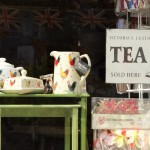 Why not pair your crispy fried crab Rangoon wontons with a refreshing cup of Chinese tea? There are many types of Chinese tea to choose from so you can quench your thirst and enjoy the delicious, fragrant taste. Chinese tea has a long history and the tea-drinking ritual has been around for over 1000 years. The Chinese were the first to discover the flavor of tea leaves, and tea is an integral part of daily life in China.
Chinese tea used to be divided into four grades, depending on quality, and the Chinese tea culture was developed a lot during the Ming and Song dynasties, popularizing it in neighboring countries such as Korea and Japan. People there soon took all the types of Chinese tea to their hearts.
Chinese tea can be divided into five categories – green, white, oolong, black and post-fermented. There are also compressed and scented teas. The most popular type of tea drunk in China is green tea. You can use Chinese tea to flavor desserts and to make other drinks, and you can drink it hot or iced. Continue reading →
Other Posts You Might Like