Monthly Archives:
November 2014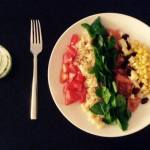 This is my favorite salad right now. The flavors are simply amazing and I adore this stetson salad recipe. I am a fan of chopped salad anyway and often make cobb salad for dinner, but once I heard about this one I just had to find out more about it, and it's definitely my number one favorite now!
The ingredients in a stetson salad recipe are colorful and tasty, and the dressing goes beautifully with the flavors in this Stetson salad. This salad is one of the most popular items on the menu at Cowboy Ciao, a restaurant in Scottsdale, Arizona. Depending where you live you might not be able to get all the ingredients for Stetson salad but that's OK because they're quite easy to tweak.
If you don't like smoked salmon, for example, you can use chopped chicken breast in the stetson salad recipe instead. If you can't get Asiago cheese then fresh parmesan makes a good substitute. Likewise, you can swap the dried berries for currants or raisins.
Some people swap the pearl couscous (Israeli couscous) for regular couscous or even quinoa, but I love pearl couscous. Cook it for 11 minutes though, not 12 (on the package it will probably say 11 or 12) else it gets too sticky and will stick to your hands and the plate when you're trying to make the rows.
Continue reading →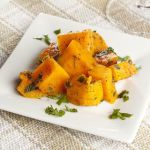 The best thing about using a microwave to cook your vegetables is you can be assured of great results every time. If you boil or roast them you might leave them in there too long and end up overdoing them and, let's face it, what's worst than soggy overcooked veggies? Learn how to microwave vegetables and you have a new speedy way of cooking them.
A microwave cooks vegetables by producing electromagnetic waves which force polarized water molecules to oscillate.
This makes the temperature increase. Plant foods, namely fruit and veggies, have more water in them than, for example, meat, making them ideal candidates for the microwave because they cook fast.
You can microwave just about any vegetable in a few minutes, depending on the wattage of your microwave and the amount of food you are cooking, along with how big or small it is cut. A one-inch cube of raw vegetable cooks in about 40 seconds on average, in a 1000-watt microwave.
Continue reading →
Some More Hot Content For You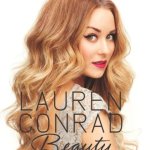 Do you want to improve or change the way you look? If so, have you thought of learning exactly what kinds of cosmetics are best for you, along with how to correctly put them on? Do you want to learn all the latest makeup trends and find out how to apply makeup like a pro? If you are, you may have turned to the web or fashion magazines, but have you thought about buying a beauty book? Some of the best beauty books will give you all the tricks and tips you need to know in order to look your best.
If you haven't or perhaps if you have, you might be wondering whether or not the best beauty books are really worth the money. When it comes to determining whether or not beauty books are worth the cash, there are some of important factors that ought to be considered.
For instance, the best best beauty books come in a number of diverse formats, such as hardcover, paperback, and even online ones you can read on your Kindle or tablet. You can also get weekly beauty magazines, although investing in one high quality makeup manual is the best idea because then you have everything you need right there in one place. Continue reading →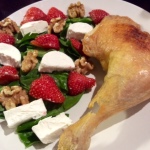 If you have some chicken legs, or chicken leg quarters, in other words the thigh and drumstick attached, then you might be wondering how to cook them. I love to make easy baked chicken legs regularly.
The good news is this cut of chicken is not only economical but filling, tasty (because it is higher in fat than the chicken breast) and easy to cook. Although you can slow cook chicken legs, I nearly always bake them in the oven because this gets the skin really crisp, and that's the best bit!
How to Get Chicken Skin Crispy on Easy Baked Chicken Legs
You will need to add salt plus some kind of fat to get the skin to crisp up. This doesn't need to be butter or oil. If you want something lower in fat, consider spray oil. You only need a quick spritz of it. Choose chicken legs the same size, or close enough, so they cook evenly and have the same cooking time.
It's up to you what else you add to this easy baked chicken legs recipe. You might wish to marinate the chicken legs first or add other herbs or spices, but they're just as nice cooked plain, with simply salt and fat on the skin, because they have a lovely natural flavor, and you can serve them with any kind of side dish.
Continue reading →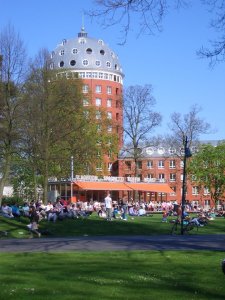 Breda (pronounced bray-DAH) is a city and municipality in the south of the Netherlands. The name comes from 'brede Aa' which means 'wide Aa', referring to where the rivers Mark and Aa meet. In 2014, Breda, Netherlands had 180,420 residents.
Breda is known for its food and drink industry, and companies like Van Melle (Mentos), Kwatta (chocolate), Hero (soft drinks), and De Faam (licorice) are based there and known throughout Western Europe.
Breda beer is exported all over the world, and there is also a sugar factory there to supply the sweet stuff to the food and beverage factories. The biggest brewery in the Netherlands, Oranjeboom, was based there before it closed down in 2004 and production was moved to Leuven and Bremen. If you're into beer, visit Breda, Netherlands and enjoy trying the local varieties.
These days the main economic activities in Breda, Netherlands are trade and business. The city is connected to other main European cities by a high-speed train line.
I married a Dutchman and have been living here for a few years, so I am going to share my knowledge and tips with you! Whether you are in Breda for a day, a week, a month, or longer, there is plenty to keep you occupied. Whether you prefer shopping, eating out, walking, visiting castles or places of interest, historical landmarks, or simply wandering around enjoying the sights, Breda offers something for every tourist. I'd say about 95% of the locals speak at least some English, and many speak very good English. Most are also friendly if you need help finding your way around or if you happen to get lost. Continue reading →
Comfort food tends to be hot, thick and tasty, and it can apply to both sweet and savory dishes. What is your favorite comfort food? Do you love winter comfort food recipes as much as I do?
Are you into burgers and fries, homemade mac and cheese, onion rings with a creamy dip, a bowl of chili, or how about apple cobbler with vanilla ice cream?
Homemade bread is wonderful, as is pizza. Winter comfort food recipes might not be the healthiest of food but balance it out by eating healthy meals at other times, and it can be part of a balanced diet.
Although American food is what many of us think of when considering comfort food recipes, other cuisines are equally good at cheering the body and soul on a chilly day or evening.
Pizza and calzone are Italian favorites, along with mac and cheese, while a hearty crockpot beef stew with European seasonings might also be just what you need, or how does a Swiss cheese fondue recipe sound?
Continue reading →
Other Posts You Might Like