Monthly Archives:
December 2014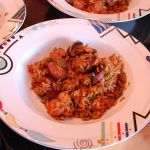 There are not many exact recipes in Cajun cooking, because most of it is done to taste not to measurements, and the same dish can be prepared a different way each time, even by the same chef. This is because Cajun cuisine is an art form and the result of the dish depends on the mood of the chef as well as what happens to be in the refrigerator and cupboards. This means creating classic Cajun food is largely about getting a 'feel' for the ingredients and flavors.
Although there are plenty of adaptations and tweaks you can make when making classic Cajun food, if you do want to follow a recipe it can be hard to find the right ingredients outside the New Orleans area. The fresh spices and seasonings can be hard to get, along with ingredients like Andouille sausage and fresh crawfish.
If you want to learn how to make classic Cajun food though, it is essential to get the ingredients so check grocery stores with Cajun seasonings or visit a specialty food market. A lot of Cajun recipes need time to simmer so set the scene with some jazz music and prepare for a wonderful eating experience like no other.
Continue reading →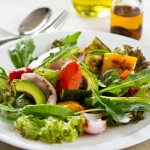 California is known for its amazing food, earmarked by a tradition of fruit, fresh leafy salads, fresh flavors, and organic dishes, although there is plenty of variety in Californian cooking, including fusion cuisine using fresh local ingredients. An attractive presentation is important in authentic California cuisine.
Californians enjoy cooking with lean meats and seafood, fresh fruit and veggies, and anything low in saturated fat and high in nutrition. Japanese, Chinese, Italian, French, and Mexican cuisines have all influenced the fusion cuisine of California.
California Food Pioneers
Alice Waters has contributed to authentic California cuisine a lot. She opened Chez Panisse restaurant in 1971 in Berkeley, CA, and Wolfgang Puck is another name associated with this style of cooking. Daniel Patterson is another name you might know, and he has emphasized foraged foods and vegetables, keeping the traditional emphasis on presentation, along with using locally sourced ingredients.
Continue reading →
Some More Hot Content For You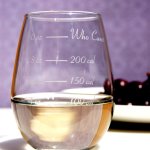 A lot of people dieting know how many calories are in food, or at least they have some idea and then find out the rest, so they can keep a record, but how about calories in wine because those count just as much. Wine drinkers might be surprised how many calories are in their favorite tipple. In fact, if you drink wine it's vital to know. So, how many calories in wine exactly?
Although most wines are less than 100 calories a glass that is not always the case and of course it depends on the serving size. Wine is lower in calories than a lot of other alcoholic drinks, with Sauvignon Blanc and Zinfandel at less than 80 calories a serving.
One glass of wine per night is apparently good for the health of your heart, making that evening glass of red an encouraging, as well as healthy, choice. Knowing how many calories in wine can help you make good choices about drinking. Continue reading →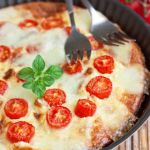 This healthy, colorful recipe is rich in vitamins and minerals, and it makes a delicious meal, whether you have it for breakfast or brunch, lunch or dinner. A frittata is an Italian egg-based dish, a bit like a crustless quiche or omelet. I love this potato and cherry tomato frittata because of the combination of flavors and textures.
Frittata comes from 'friggere' – the Italian word for 'fried' – and such a dish can include cheese, vegetables, pasta, eggs, or anything else you like.
This term used to refer to eggs cooked in a skillet, whether you are making an omelet, fried egg or even tortilla de patatas (a Spanish potato omelet). This was the definition of 'frittata' until the mid-1950s anyway, but these days it refers to an open-face omelet.
Differences Between Frittata and Omelet
An omelet might or might not have added ingredients, while a frittata always has at least one ingredient besides the eggs, and those ingredients go into the mixture while the eggs are still raw. An omelet is usually almost fully-cooked before the other ingredients go into it. A potato and cherry tomato frittata is not the same as a potato and cheese baked omelet.
Continue reading →
Other Posts You Might Like