Monthly Archives:
March 2015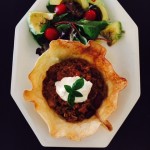 Type 2 diabetes is the most common form of diabetes affecting around 90 – 95 % of the 26 million children and adults with the condition in United States. Hardly surprisingly, controlling the diet is a very important part of looking after yourself. This is why knowing what to eat with Type 2 diabetes is so important.
Also known as non-insulin dependent diabetes, it is a chronic condition where the individuals have problems regulating the blood sugar in their body. Those who have high blood sugar are either unable to produce enough insulin or are not responsive to insulin.
In recent years the incidence of diabetes has increased, perhaps partly fueled by out dependence on prepackaged foods and the fact many people are more sedentary these days than ever before. Diabetes can also be hereditary and affect healthy eaters and sporty individuals, so it is not your 'fault' if you get it.  Continue reading →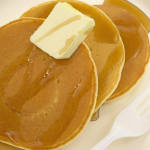 If you love the flavor and texture of IHOP pancakes you are not alone. These delicious, fluffy treats make a wonderful breakfast, teamed with maple syrup or another type of syrup if you are kind of hungry, or eggs, bacon and the whole enchilada if you have a raging appetite! I wanted to make copycat IHOP pancakes so I could prepare them at home.
Perhaps you are in the mood for this authentic IHOP pancakes recipe but you don't really want to get in the car and drive, in which case try the following recipe because the texture and flavor will be just like the IHOP pancakes you know and love.
Copycat IHOP Pancakes – Beautiful Lazy Brunch Idea
Make these copycat IHOP pancakes on a lazy Saturday or Sunday morning for the whole family, and they will all be really impressed, I promise you! Breakfast or brunch… anytime is great for this recipe. Feel free to double or triple this recipe if you are feeding a crowd. You can make as many copycat IHOP pancakes at the same time as your skillet allows. If you only have a small one then either serve some and keep cooking the rest or keep them warm in a warm oven until the whole lot are cooked.
Some More Hot Content For You
Other Posts You Might Like