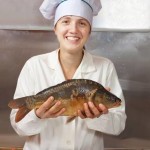 This potato wrapped fish filets recipe is something which is easy enough for the home cook to master but will give professional results. If you love fish and potatoes, why not combine them to make this delicious recipe?
Whether you are used to tasty stuffed squid recipes and other seafood dishes, or not, you will love this. The potatoes need to be thin enough to wrap around the fish, although you can choose any type of potatoes and any type of fish.
Perhaps you love the big flakes cod offers, the economical price of basa fish or tilapia, or the distinctive flavor of salmon. Whichever makes your mouth water would be an ideal candidate for this potato wrapped fish filets recipe, so take your pick. Continue reading →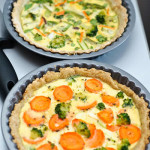 Few things are as delicious as a good vegetarian quiche, and learning how to make vegetable quiche is something that any home cook can do with ease.
You can include as few or as many veggies as you like, and choose from various types of crusts and fillings, to make your vegetarian quiche recipe perfect for your palate.
Once you discover how to make quiche you will want to experiment with diverse crusts and fillings. Not only will you love the resulting quiche but your family are sure to love it too.

Quiche is a healthy option, boasting the protein from eggs, the nutrients in the veggies, and it is also really filling and will keep you satisfied until your next meal so discovering how to make vegetable quiche is very worthwhile. Continue reading →
Canapes (KAH-nah-pays) for a party, which are also known as hors d'oevres, are little snacks which are served with drinks, either by themselves or before the sit-down meal is ready. These canapes for a party can be very simple and might be something spread on crackers or melba toast, or even a stuffed cherry tomato or deviled egg.
The best canapes for a party are those which can be eaten with the fingers, so people can just pick them up without making their fingers messy. Also, they should be able to be eaten in one or two bites, and you shouldn't need cutlery. A canape in one hand and a drink in the other is fine. Add cutlery and it becomes too much.
In the following canapes for a party recipe we are using crackers along with two different toppings. Although this might look like a very easy canape recipe, and indeed it is, it might be the case that you are simply looking for canape ideas, in which case why not consider these? Arranging them on a nice platter and finishing them off with some fresh herb sprigs will add sufficient elegance.
Continue reading →
Other Posts You Might Like