Articles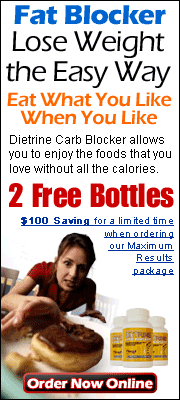 Dieting isn't always easy. If it was, we would all be slim, right? The problem with a lot of diets is you have to deprive yourself of your favorite foods (you know, all those ones that taste good) and feel hungry in order to shed a pound or two, if you're lucky. So what about carb blockers – everything you need to know about these might just convince you to give them a try but honestly, do they really work?
Reducing the intake of carbs is a popular way of lowering weight, and you can try diets such as Atkins to show you how to keep your carbs very low.
The problem with diets like this is they eliminate (at least in the interim phase) healthy carbs such as sweet potatoes and strawberries as well as the bad ones like ice cream and soda.
White rice, white pasta, processed foods, pastries and high-sugar sodas are largely responsible for obesity, at least to a degree.
Nobody ever got fat eating too many strawberries. Well, not unless they top them with mountains of ice cream anyway. Continue reading →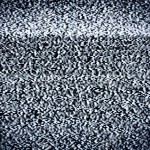 Some people find it hard to fall asleep without a fan whirring while others find the sound of a blow dryer or washing machine soothing. But how come making more noise can help with sleep? Isn't a silent room the most conducive to getting a good night's rest? Actually that isn't always the case, and some people even buy white noise machines or download white noise apps to ensure they get to sleep quickly and easily, and stay asleep until morning. A lot of people have hear it works but don't know exactly why white noise helps you sleep.
What is White Noise?
This consistent sound comes out across all audible frequencies evenly, from the lowest to the highest. It is something like a band and every musician is playing a different note on his or her instrument, covering all the notes.
White noise masks other noises so if your partner's snoring bugs you or you are a light sleeper and wake whenever a car outside toots its horn or when your next door neighbor slams a door, white noise might help you. Continue reading →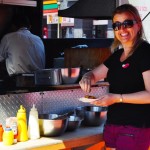 I think it's fair to say Mexican food has to be one of the most misunderstood cuisines of all. People who aren't familiar with it assume it's all tortillas, beef and chilies, while those who eat at fast food outlets might believe those dishes are more authentic than they are. Eating authentic Mexican food in Mexico isn't difficult but there are lots of tourist places you ought to avoid if you want to be eating the real deal.
And then you have Tex-Mex, Cali-Mex and all the other hybrids and regional variations, so it's hardly surprising knowing what is authentic Mexican food and what is not can be confusing!
Tasty Tacos
Let's start with tacos. These are an authentic Mexican food, right? Many people are used to the bright yellow U-shaped fried kind filled with meat, copious amounts of cheese, sour cream and jalapeños, but head down south and enjoy authentic tacos.
Those are one of my favorite Mexican treats, and I love ordering mine from the taco vans on the street for a really authentic experience. Continue reading →
Some More Hot Content For You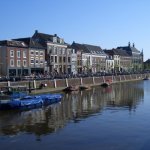 Holland, the Netherlands… call it what you like. I have lived here for 5 years so far with my Dutch husband. Just to give you a little background I'm English but lived in the Canary Islands and mainland Spain for 11 years before moving here. This piece looks at my opinions and my thoughts on the 6 best things and 6 worst things about Holland, or the Netherlands.
Attempting a Balanced View
Now before you message me, complaining that I don't appreciate the country I live in or finding fault with where I choose to live, know this – this article is about the good AND the bad. I offer my thoughts on the things I love and the things that drive me crazy. Your opinions and thoughts about Holland might not be the same as mine, and feel free to leave feedback in the comments. I respect everyone's opinion. But I still like to offer my own.
When I moved here in 2010 a few things really surprised me as being very different from what I was used to. For example, when you rent an apartment here it comes with nothing at all – it's just a cement box. Nothing on the floor, nothing on the walls… you have to buy carpet, wallpaper, everything. While that is normal to a Dutch renter it is bizarre to me. I found it strange the post office doesn't deliver on a Monday. I found it peculiar the shops don't open until midday on a Monday. I don't miss the 'siesta' hours they had in Spain but it takes a bit of getting used to of course. Continue reading →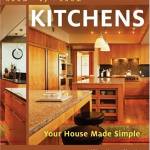 The kitchen is the heart of the house, so choosing kitchen cabinets and counters is something you ought to take your time doing. This room is where you make delicious meals, congregate during parties and get the family together for a relaxing dinner. But even though you might have all the best kitchen gadgets, your kitchen cabinets and kitchen counters might need replacing.
Why Replace Them Anyway
Perhaps your cabinets are too small or they do not match the rest of the kitchen, which is why you are choosing kitchen cabinets and counters. Before you rush out to buy new ones, there are a few things to think about. How many cabinets do you need and what size do you want? If your kitchen is on the small side, you should make the most of the space. Perhaps floor to ceiling height cabinets would be good because a lot of people have wasted space in the kitchen.
A lot of kitchen cabinet manufacturers build their wall cabinets in standard sizes, 24 inches deep and 34.5 inches high. Widths start at 12 inches and can be up to 48 inches, so bear this in mind when choosing kitchen cabinets and counters. Wall cabinets have varying depths and heights so you can put them over the microwave or fridge if you like. If you cannot find the right kitchen cabinets you might want to look at custom kitchen cabinets instead. These are more expensive but are a good investment. Continue reading →
Oak cabinets are beautiful but they can be tricky to paint because of the way the grain is in the wood. Oak tends to have a heavy grain and when you paint over the grain it tends to show through, even if you apply more than one coat of paint. This is what makes oak kitchen cabinet painting trickier than you might at first think.
You need to even out the wood grain surface before you begin oak kitchen cabinet painting and this means you should apply wood grain filler before paint.
Wood grain filler smooths the cabinets and fills in between the grains, giving a nice finish. Of course you must let your coat of wood grain filler dry properly before attempting to prime and paint.
How to Sand and Prime the Cabinets Before Oak Kitchen Cabinet Painting
The next thing to do for your oak kitchen cabinet painting is to sand the surface for priming. Do this with a piece of fine grit sandpaper but be careful not to rub too hard. Be careful and gentle, taking your time for the best results. You do not want to remove more of the top surface than necessary. When you are done, wipe the surface down with a clean tack cloth, to get rid of dust.
Your next step in oak kitchen cabinet painting will be to brush on some primer in order to cover the wood grain. Let the primer dry and you will find that your oak cabinets are smooth and ready to be painted.
If you are going to use a latex paint, use a Shellac-based primer. These primers normally dry quite fast but they do have a strong odour so open the windows before you start. Continue reading →
Other Posts You Might Like