Appetizer and Starter Articles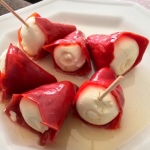 It's interesting to learn about the evolution of starter recipes. Starters, or appetizers as they are also known, are served in most cuisines and cultures. These snacks were served in ancient Persia thousands of years ago and ancient Roman aristocracy used to enjoy eggs, fruit and similar treats before eating their main course.
Appetizers have been served for many years in the UK as a snack before the main course arrived but modern ones can be quite different from old fashioned ones.
Of course, you can still serve traditional recipes but it is also fun to experiment with the wide range of ingredients that are available today but that our grandmothers wouldn't have had access to.
Evolution of Starter Recipes: Easy Finger Food
Recipes for finger food are very useful, especially if you are having a buffet or a cocktail party and people are going to be eating on the move. Unless people are able to sit down, finger food is necessary. Juggling plates, cutlery, cigarettes, purses and drinks is not much fun and serving good finger food simplifies this process. Continue reading →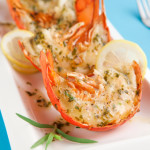 1. Homemade Recipes Taste So Good
If you compare some thawed out, reheated starters from the supermarket to something you have made yourself from scratch, from the best ingredients, which do you think will taste better? There is no contest. You will have plenty of time to make excellent homemade recipes if you plan the event in plenty of time, organise yourself properly and follow the best recipes.
2. Make Ahead Starters Save Time and Stress
If you plan your homemade recipes ahead of time, you can make them before you need them, avoiding the need to be in the kitchen panicking about things at the last minute. Some make ahead ones can be made well in advance and frozen. Others can be made a few hours before the event. This can free up some of your time just before the meal and if you are catering for a lot of people it will be vital to make some dishes in advance, and you wouldn't have time to prepare everything all at once. Continue reading →
Some More Hot Content For You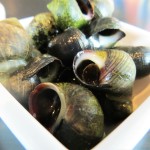 There are simple snacks and there are complicated ones. You have probably made appetizer recipes before, or snacks for parties. If you're totally new to cooking maybe you are worried about making your own, but there is really no need because they are so easy. Sticking cocktail sticks into cubes of cheese counts as making a starter, as does opening a jar of olives and putting them into a dish. Of course these aren't the most impressive dishes you could come up with!
There are appetizer recipes and snacks for every occasion, whether you are catering for a party, a buffet, a sporting event, a coffee morning or something else. Some take less than a minute to make and others are just as fiddly as an elaborate main course.
Simple Dishes
Simple appetizer recipes are always an attractive prospect to the home cook. They mean you can make quick and easy food which is tasty and nice-looking. If you have a hundred people to feel, the thought of making dishes which will go down well and not take hours to put together is probably a tempting one. Continue reading →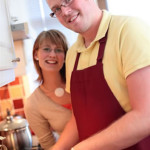 Deciding which dishes to make is not always so easy. There is no clear cut answer to that question but you narrow the possibilities down. Choose from hot or cold starters, meat, fish or vegetarian ones, something quick and easy or something impressive. Maybe you already know that two of your guests don't like pork and it is going to be a hot evening. That can make it easier. What about a chilled chicken salad or a classic prawn cocktail?
If you are new to cooking and already nervous about making starters, a main course and a dessert, then don't pick something complicated! You won't be impressing anyone if it goes wrong. Choose a classic recipe like homemade pate, baked Camembert with redcurrant sauce or even pigs in blankets. Your guests will love the fact that you are serving a timeless classic and simple recipes like these are easy to make and will keep your stress levels down. Deciding ahead which dishes to make means you have plenty of time to gather the ingredients and prepare your delicious dishes!
You won't want to be stuck in the kitchen all night so what about preparing some make-ahead snacks? You might need to be in the kitchen for twenty minutes before bringing out the main course but if you have the starters ready to serve, or in the oven warming up, you can sit with your guests when they arrive and enjoy some time with them before you all begin to eat. Continue reading →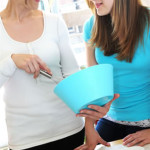 There are many different kinds of starter recipes, ranging from basic two or three ingredient combinations which you can put together in one minute flat, to the more elaborate and gourmet style dishes which are a mixture of many ingredients and take a long time to create.
There are different dishes for different occasions and you should always match the type of food you serve with the people who are going to be eating it and the type of occasion itself.
Old Favorites and Classic Starters
There is nothing wrong with sticking to tried and tested recipes if you aren't sure what to make. There are many kinds of starter recipes to choose from anyway. Perhaps you would love to try an exotic fusion dish or something with an unusual fish or meat, but there are a few good reasons to make a classic dish too. Continue reading →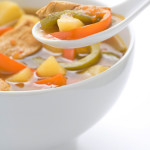 You might already have some thoughts in your mind of which recipe you want to make, and some clever ideas for starters for your next meal or dinner party. Perhaps you fancy making a hot chicken or beef dish. What about chicken sate, mini beef rissoles or something spicy? Maybe you were thinking about making vol-au-vents or a fruity salad, in which case they are good, wholesome and classic dishes too. But what about if you are totally stuck for inspiration and starter ideas?
The best way to decide which ideas for starters to go with is to ask yourself a few questions. If you don't already have ideas for starters, think about your abilities, your guests and your main course. You will know whether you are a total newbie, a beginner cook or a chef who can hold their own. You will have some idea about your guests, at least how many you are expecting and what kind of food they like.
Ideas for Starters: Narrow Down Your Choices
What are you making for the main course? You should decide that before considering ideas for starters. The reason is that the main course is the main event. Starters are good for giving your guests something to nibble on and starting off the evening in style but you need to decide on your main meal before planning your appetizer recipes. Continue reading →
Other Posts You Might Like