Cooking Tips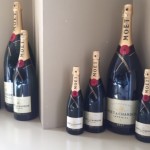 Although there are lots of types of sparkling white wine to choose from (cava, prosecco etc) it is fair to say nothing is the same as champagne. This sparkling white wine is made from chardonnay grapes in the Champagne region in France and is produced in a specific way. It is worth knowing how to enjoy champagne since its fullest so you can treasure every sip of this exquisite drink.
The rules of champagne making demand secondary fermentation of the champagne wine in the bottle to create the carbonation. The main grapes used to make it are white chardonnay, pinot meunier and black pinot noir, although these vary. A 'blanc de blancs' champagne, for example, only contains the chardonnay grape.
This wonderful fizz has been associated with royalty since the 17th century and the leading champagne manufacturers tried hard to associate their product with royalty and nobility with their packaging and advertising, which also brought it into the hearts of the emerging middle class. Continue reading →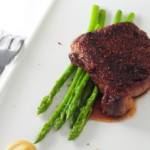 Low carb cooking and following a low carb diet is not just for diabetics and those who have problems digesting carbohydrates, but for anyone who wants to drop weight and eat tasty food while still maintaining a great shape and not feeling hungry or deprived.
Although low carb cooking sounds easy, it takes a while to get used to if you are used to eating bread, pasta and potatoes as part of your daily diet, as many of us are.
As is the case with most diets, the focus should be on eating food 'from the farm not the factory' which means minimize the amount of prepackaged food you eat and make sure you get plenty of fresh meat, fish and vegetables. Prepackaged foods often have sugar and chemicals lurking in them, so choose fresh wherever possible.
Low Carb Cooking – A New Lifestyle
Low carb eating is not a temporary diet either, but a complete shift in the way you eat. If you lose weight low-carbing and then resume eating the way you did before, of course you are going to gain all the weight back. Continue reading →
Some More Hot Content For You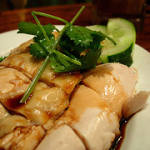 After you have discovered just how delicious your steamed ground beef wontons are, you might like to try steaming something else. Learn how to steam chicken and discover a brand new way of making it. After all, your steamer is a very handy piece of apparatus. So how about steaming a chicken? This is very healthy since you don't need to add fat, and the water (the steam) keeps the meat moist and juicy.
Cook small birds, like the Cornish hen, whole or larger ones in pieces, maybe just the breast or even quarters if you have a larger steamer. If you do not have an electric steamer, you can use a bamboo steamer or metal rack above a pan of simmering water, or you can suspend the meat on a rack at the bottom of a tightly-covered pot.
If you are using a regular steamer, half-fill a pot with water and bring it to a boil adding spices or herbs (these will permeate the chicken). Put your chicken pieces in the steamer without overcrowding them. Make sure there is some space between each one so the steam can get in, circulate, and cook the chicken evenly. Cover the pot and let the chicken cook for 8 to 10 minutes or until done. That's how easy it is to learn how to steam chicken. Continue reading →
If you have chicken breast or chicken tenders but not ground chicken, you can still make chicken wontons or chicken wonton soup, by grinding your own chicken. Preparing ground chicken for wonton recipes means you can make this tasty filling quickly and easily.  Ground chicken (or minced chicken) needs to be chopped very finely, and the simplest way of doing it is to push the chicken through a grinder. Choose a medium-coarse grind setting.
These old-fashioned meat grinders can be very handy. Did you ever see your mom or grandmother using one? They are made of iron and you simply insert your meat and crank the handle, and out comes ground meat! Yes, you can use your ground chicken for wonton recipes very easy and make it cheaply too. Just get a grinder!
For $20 or so, you can add one of these to your kitchen and you can use it for any kind of meat, not just chicken. Grinding your own meat means you can control how much fat goes into it too, unlike in the store where you simply grab a package of hamburger meat and hope it's not too fatty. Continue reading →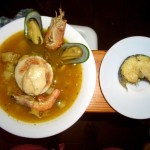 A consomme soup is refined and clear. Learn how to make consomme and you will be able to prepare this classic French dish anytime. If you want to make consomme for four people, you will need 2 pints of good quality clear stock, 2 peppercorns, a clove, 2 peeled, seeded, sliced tomatoes, and a chopped celery stalk, carrot and onion.
So what's next if you want to know how to make consomme? Roast some beef shin or even bones with cartilage, or some chicken, then put the meat and bones in the stock with the other ingredients and cook gently for an hour, not stirring the mixture. Sieve the stock and put it in the refrigerator until the clear liquid and fat separate.
Ladle the clear liquid into a clean pan and leave the fat and sediment in the first pan. If the fat doesn't come out as one lump, you can strain the mixture through a clean tea towel or cheesecloth. As long as you have not stirred it during cooking, it should be clear, not cloudy. Continue reading →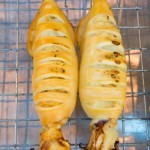 I love seafood, especially stuffed squid. I was born in England but have lived in various places including the Canary Islands and Spain, which is how I picked up many tips about cooking stuffed squid and other seafood and how I developed my love of squid, octopus and every delightful treat from the sea!
Like many people, I was nervous about cooking squid because I was worried about it turning rubbery, but with the right recipe and the correct cooking time/temperature that is not a concern, and if my squid is not tender then I know it just needs more time. Yes, being a fan of stuffed squid means knowing how to cook it properly.
When a sharp knife slips through, as easily as a butter knife melting through soft butter, the squid is perfectly cooked and ready to serve. You can either cook it in a minute or two over a very hot heat or give it a longer time (40 minutes or so) in a braising liquid to slow cook it. The problems happen when you go for something in the middle of those extremes and your squid toughens!
Stuffed Squid: Lots of Possibilities
Squid is a versatile ingredient and you can stuff it Asian-style or Mediterranean-style, experiment with different fillings based on rice, seafood or even ground meat, and you can choose from baby squid, medium squid or even the big ones, depending what kind of dish you are making, and whether you are preparing a soup, using a sauce, frying, baking or grilling the seafood, or how many people you anticipate feeding. Continue reading →
Other Posts You Might Like