Health and Wellbeing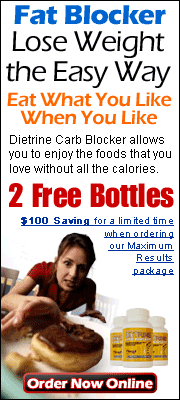 Dieting isn't always easy. If it was, we would all be slim, right? The problem with a lot of diets is you have to deprive yourself of your favorite foods (you know, all those ones that taste good) and feel hungry in order to shed a pound or two, if you're lucky. So what about carb blockers – everything you need to know about these might just convince you to give them a try but honestly, do they really work?
Reducing the intake of carbs is a popular way of lowering weight, and you can try diets such as Atkins to show you how to keep your carbs very low.
The problem with diets like this is they eliminate (at least in the interim phase) healthy carbs such as sweet potatoes and strawberries as well as the bad ones like ice cream and soda.
White rice, white pasta, processed foods, pastries and high-sugar sodas are largely responsible for obesity, at least to a degree.
Nobody ever got fat eating too many strawberries. Well, not unless they top them with mountains of ice cream anyway. Continue reading →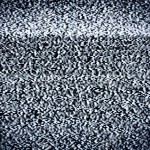 Some people find it hard to fall asleep without a fan whirring while others find the sound of a blow dryer or washing machine soothing. But how come making more noise can help with sleep? Isn't a silent room the most conducive to getting a good night's rest? Actually that isn't always the case, and some people even buy white noise machines or download white noise apps to ensure they get to sleep quickly and easily, and stay asleep until morning. A lot of people have hear it works but don't know exactly why white noise helps you sleep.
What is White Noise?
This consistent sound comes out across all audible frequencies evenly, from the lowest to the highest. It is something like a band and every musician is playing a different note on his or her instrument, covering all the notes.
White noise masks other noises so if your partner's snoring bugs you or you are a light sleeper and wake whenever a car outside toots its horn or when your next door neighbor slams a door, white noise might help you. Continue reading →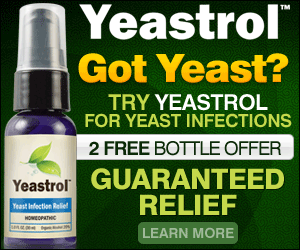 Yeast infections can manifest in several different areas of your body, and can affect anyone regardless of age or gender. This form of infection is most commonly found in women and will affect the vaginal area. One of the most natural ways to fight this off is following the yeast infection diet.
There are several different reasons for the yeast infection to surface, including a poor diet, stress, unhygienic behavior or using antibiotics.
Understanding Fungus and Why It is in Your Body
Before explaining more about the yeast infection diet, let's look at this disease in more detail. A yeast infection will occur when the level of natural fungus in your body begins to grow excessively. This yeast, which is known as Candida Albicans, is found in your body at all times; however, when it becomes excessive then you will experience problems. If the yeast production is incredibly high then the infection can be severe and painful. Continue reading →
Some More Hot Content For You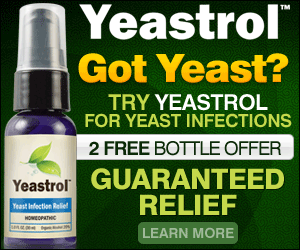 Yeast infections can affect anyone, regardless of your age, gender or lifestyle; however, there are treatments available that will ensure that you do not need to suffer. This infection is triggered by the natural fungus Candida being allowed to grow and spread. Yeast is present in everyone's body but, when provided with the ideal environment, it can grow out of control , which is when you will be desperately looking for the best yeast infection treatments to get things under control once more.
Common places for yeast infections to strike are the vaginal area, nail bed, diaper area, and mouth, all of which can be uncomfortable. You may be embarrassed that you are suffering with some form of yeast infection but it can be treated incredibly easily, as soon as you have been diagnosed. Every different form of yeast infection will need to be treated in the correct way as this will guarantee that you are back to normal quickly.
Vaginal yeast infections can be incredibly uncomfortable so you want to find a treatment which is quick, affordable and effective. There are several over the counter treatments which you can purchase, including antifungal cream. Common brands are Clotrimazole, Miconazole, and Butoconazole. Continue reading →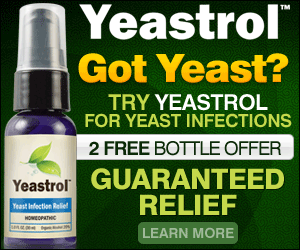 Yeast infections don't always require an embarrassing doctor's visit. You can treat yeast infection at home once you have the correct diagnosis of the symptoms you are suffering. There is a huge array of different reasons that you may be suffering with the yeast infection, and making small changes to your lifestyle and diet, can make a massive difference.
You may be surprised to learn that wearing tight jeans and underwear can increase your chance of suffering with yeast infections, and some birth control pills and steroids may also cause the yeast to grow and spread. This means you need to know treat yeast infection at home. Regardless, of why you are suffering, there are many different treatments that you can do at home.
How to Treat Yeast Infections at Home
There are several different things that you have at home which can be taken, applied and eaten which will help to treat your yeast infection. Apple cider vinegar is excellent, and can be applied to the area, or even placed in bath water for you to soak in and relax. Bathing in the vinegar will help to dilute it, and stop it smelling so strong. Continue reading →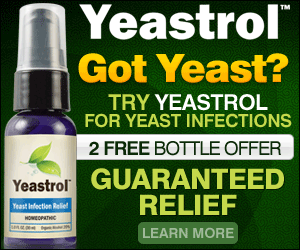 Yeast is present throughout your body at all times, and only becomes an issue when it begins to rapidly grow and you start to notice yeast infection symptoms. This fungus is something that everyone should be aware of, and understand the symptoms behind the infection. Once you understand the different symptoms, you can discover the solutions to this uncomfortable problem.
Discovering the Different Forms
You may be surprised to discover that vaginal yeast infections do vary and that there may only be a few similarities. This can make identifying yeast infection symptoms a little trickier. Each form of infection will need to be treated in a different way to ensure that the yeast is controlled, and stopped from growing further. Not knowing which infection you have, may cause you to waste time and money on treatments which are ineffective.
If you have found that the yeast infection symptoms you are suffering from are similar to several yeast infections, you may need to seek professional advice. A health professional will be able to determine the yeast infection that you have, and the best form of treatment. Once you have been correctly diagnosed, you can begin to treat the problem. Continue reading →
Other Posts You Might Like