Health and Wellbeing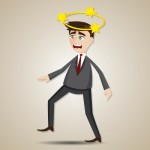 First things first, what is vertigo? To sum up, it is a dizzy feeling. If you have it, the room will seem to be spinning or moving. It can be linked to inner ear or eyesight disorders and the only way to get rid of it is to find the best vertigo treatment.
Dizziness is something most of us experience now and then but vertigo is a feeling of spinning or tilting, a persistent sense of motion which you feel when there is nothing moving.
How Does It Feel?
Nausea, vomiting and/or sweating can accompany it, and in severe cases you can't even walk down the street in a straight line because it feels like everything is moving or tilting.
It really is a horrible sensation and I know personally. I'm suffered from it on and off for years until I found the best vertigo treatment anyway.
Whenever I woke up in the morning the room seemed to rotate (and it was worse if I looked to the right instead of the left. Continue reading →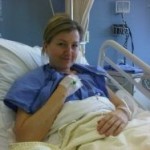 A cheilectomy operation is a surgical procedure which is done to remove bone spurs from the big toe. If you suffer from big toe pain or stiffness, big toe arthritis or hallux rigidus, this operation might help you. You will want to know what to expect from cheilectomy surgery if you or a loved one are going to have this surgery.
I am writing this lens about what to expect from cheilectomy (sometimes misspelled kailectomy or chilectomy) because I had the procedure myself nearly 2 years ago. I want to share my own experience and tell you what to expect. I also have some great tips, as someone who has been through a cheilectomy surgery.
This operation will reduce toe stiffness and pain, and allow you a greater range of motion. However, there are a few things to weigh up first. Continue reading →
Some More Hot Content For You
Other Posts You Might Like