House and Home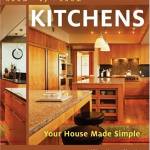 The kitchen is the heart of the house, so choosing kitchen cabinets and counters is something you ought to take your time doing. This room is where you make delicious meals, congregate during parties and get the family together for a relaxing dinner. But even though you might have all the best kitchen gadgets, your kitchen cabinets and kitchen counters might need replacing.
Why Replace Them Anyway
Perhaps your cabinets are too small or they do not match the rest of the kitchen, which is why you are choosing kitchen cabinets and counters. Before you rush out to buy new ones, there are a few things to think about. How many cabinets do you need and what size do you want? If your kitchen is on the small side, you should make the most of the space. Perhaps floor to ceiling height cabinets would be good because a lot of people have wasted space in the kitchen.
A lot of kitchen cabinet manufacturers build their wall cabinets in standard sizes, 24 inches deep and 34.5 inches high. Widths start at 12 inches and can be up to 48 inches, so bear this in mind when choosing kitchen cabinets and counters. Wall cabinets have varying depths and heights so you can put them over the microwave or fridge if you like. If you cannot find the right kitchen cabinets you might want to look at custom kitchen cabinets instead. These are more expensive but are a good investment. Continue reading →
Oak cabinets are beautiful but they can be tricky to paint because of the way the grain is in the wood. Oak tends to have a heavy grain and when you paint over the grain it tends to show through, even if you apply more than one coat of paint. This is what makes oak kitchen cabinet painting trickier than you might at first think.
You need to even out the wood grain surface before you begin oak kitchen cabinet painting and this means you should apply wood grain filler before paint.
Wood grain filler smooths the cabinets and fills in between the grains, giving a nice finish. Of course you must let your coat of wood grain filler dry properly before attempting to prime and paint.
How to Sand and Prime the Cabinets Before Oak Kitchen Cabinet Painting
The next thing to do for your oak kitchen cabinet painting is to sand the surface for priming. Do this with a piece of fine grit sandpaper but be careful not to rub too hard. Be careful and gentle, taking your time for the best results. You do not want to remove more of the top surface than necessary. When you are done, wipe the surface down with a clean tack cloth, to get rid of dust.
Your next step in oak kitchen cabinet painting will be to brush on some primer in order to cover the wood grain. Let the primer dry and you will find that your oak cabinets are smooth and ready to be painted.
If you are going to use a latex paint, use a Shellac-based primer. These primers normally dry quite fast but they do have a strong odour so open the windows before you start. Continue reading →
Some More Hot Content For You
When planning a new kitchen or renovating your existing kitchen, there are various things that you need to know if you are going to do the work yourself, especially standard kitchen cabinet dimensions.
"What are the standard kitchen cabinet dimensions" is a very common question to ask and you will need to know the answer so you can plan what to buy and also so you can plan what is going to go where and what exactly you are going to have in there. If space is at a premium you might be limited in the amount of drawers, cabinets and workspace you are able to get.
Now, standard kitchen cabinet dimensions: base kitchen cabinets are 24 inches deep and 34.5 high. The height is either 42 or 30 for upper or wall cabinets by 12 inches deep. If a wall cabinet is going above a refrigerator though it will be between 12 and 15″ high. The depth will be the same as with standard base cabinets. Continue reading →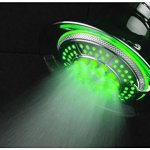 Showers have become popular additions to bathrooms all over the world as more people become aware of saving water. Another reason for having a shower fitted is to save space, and for many people this is vital. You can choose between a variety of different types of showers to suit your needs and budget.
Before rushing out to purchase a new shower, you will need to consider several different elements, which will determine the style of shower that you choose. You will need to think about the amount of people in the household, and your current heating system. The right shower should cater to all your needs and suit you perfectly.
Choosing a shower which has enough power is vital, and manufacturers have ensured that they have improved the designs to cater for everyone. There are many types of showers to choose from and it pays to take your time in making your decision.
People often think that all showers are the same but this is untrue, and you need to understand the differences before purchasing your shower. Continue reading →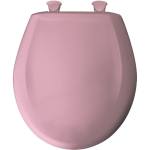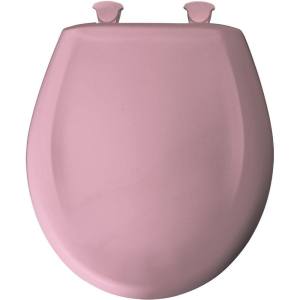 Pink toilets will make a statement, which is what many people want to do in their homes. The bathroom can often be the best place to be adventurous so don't rule pink toilets out entirely!
If you have a typically conservative taste, yet you want to step out of the box, choosing pink toilets could be the way to achieve this goal. There are no rules when it comes to designing your bathroom; therefore, colorful accessories and fixtures can be an excellent choice.
Deciding on the Design, Style and Color of the Toilet
Contemporary toilets and bathroom designs have become incredibly popular, and many people are choosing bright, vibrant colors for their toilets and fixtures. You will be amazed at how many different designs are available for your toilet, including pink. You can choose a pale baby pink, or something far more vibrant such as electric pink toilets. Continue reading →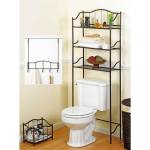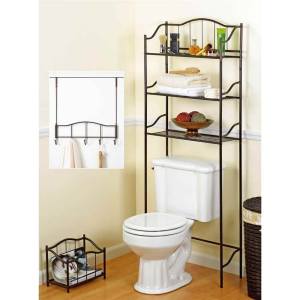 Bathroom furniture can ensure that your bathroom looks and feels amazing, regardless of the size or style of the room. Many people overlook how vital the furniture is for this room, and it is often left to the last minute to choose. However, if you take the time and effort to select the correct items for your bathroom, you can make it feel incredible and inviting.
There are several different pieces of bathroom furniture to choose from so you need to consider your needs and what you want the pieces to do for your room. You need to decide if you want fitted furniture, or pieces that can be moved easily. Both have advantages and will often depend on the size of your bathroom.
Mounting the furniture directly to the wall will ensure that it is safe and secure although it will provide no room for adjustment in the future. Therefore, cabinets which move are often preferred, allowing you to move them as and when you need to in the bathroom. Continue reading →
Other Posts You Might Like