House and Home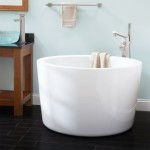 Bathrooms are an essential part of every home, and they can be as modern or traditional as you desire. Every element of the bathroom can suit your taste and needs, ensuring that this room in your home is perfect. There are different types of bath tubs to choose from you can get the result you really want.
There are essential items which all bathrooms need, including a sink, toilet, and shower or bath. If you are fortunate enough to have a large bathroom you can have both.
Many people cannot live without their bath tub, and some will spend hours relaxing and soaking away their stresses after deciding which of the types of bath tubs is best for your needs.
Choosing the perfect bath is essential – something which will be practical, stylish, large enough, and affordable. Continue reading →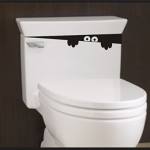 Toilet history may not seem appealing; however, you will be amazed how interesting this subject can be when you begin to learn all the fascinating facts about the history of the toilet.
Millions of people take the marvel of modern day toilets for granted, and it is hard to imagine a time without this basic convenience. Modern day plumbing and sanitation systems have ensured that a huge majority of people own a toilet.
Prior to the invention of the modern flush toilets, which are seen in households today, the waste would have been disposed of through the use of chamber pots. These were filled and taken outside to the outhouses to dispose of, but there were major hygiene issues. The concept of a room to place a toilet within is a modern one, and something relatively recent in the history of the toilet. Continue reading →
Some More Hot Content For You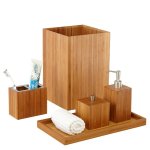 Decorating the bathroom is juggling the aesthetic with the functional. A good bathroom starts with the right floor and wall coverings and then you will need a toilet, basin, bath and perhaps a bidet. Adding the best bathroom accessories completes this room to perfection.
A standalone shower is another option, depending on the size of your bathroom, and you can also choose bathmats, toilet brush holders, lighting and other bathroom accessories to make your bathroom stylish and comfortable.
There are various styles you could go for, including a modern bathroom, a traditional and old-fashioned bathroom with vintage elements, a one- or two-tone color coordinated bathroom or whatever else you fancy.
If you have a family, you need to ensure that the best bathroom accessories you pick out are going to be straightforward to use, because small children may struggle with complicated accessories. Continue reading →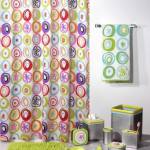 The biggest challenge in remodeling a bathroom is probably working out how to achieve the style and build in the features you want within the limits of what is probably the smallest room in your house. A second limiting factor is the location of existing plumbing pipes and electrical wiring. You need to bear this in mind when considering bathroom redesign.
Remodeling a bathroom is relatively easy if you don't have to move those. If you make radical changes in the existing layout, you'll need to investigate whether or not you can build what you want without making structural changes.
Bear in mind that you might require a building permit, depending on the scope of your project. If so, you are probably going to have to submit a detailed plan of your proposed project. Continue reading →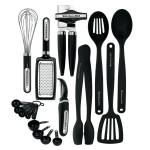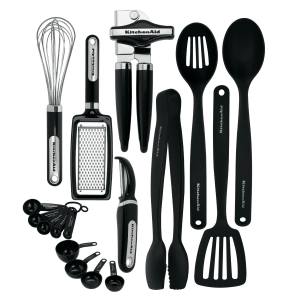 Most people already have basic kitchen appliances such as toasters and kettles but these items do break! That's why it's good that you can pick up replacement kitchen gadgets cheaply.
Other small kitchen appliances include juicers, blenders, mini blenders and coffee machines and you can get tiny kitchen appliances if you have a tiny kitchen.
Others fold up or you can store them in the cupboard on on a wall. Once you have sorted out all your main kitchen appliances, it is time to stock up on handy time-saving tools and labor-saving kitchen gadgets.
Kitchen gadgets do not have to be complicated or expensive. Some of the best and most useful tools and gadgets cost mere cents and make cookery easier and less of a chore.
Most of us already have a kitchen scale, some basic utensils and some pots and pans but what else is handy in the kitchen? Here are some good ideas for the kitchen: Continue reading →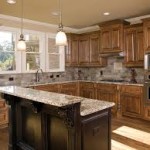 No matter how much space you have available or what budget, it is possible to create the kitchen of your dreams. Take a look at different kitchen styles and see which you resonate most with. These are some of the most popular kitchen styles which you can recreate:
Contemporary
For a great contemporary kitchen, rich wood finishes, high tech appliances and luxury gloss is the look you need to aim for. Floor to ceiling cupboards give you plenty of storage space, leaving the worktops uncluttered and wraparound surfaces that link the sink, worktop and splashback look great too.
Transitional
A transitional kitchen will have elements of contemporary and traditional design. A transitional kitchen is eclectic and combines man-made and natural materials, textures and finishes. A mission style kitchen might be made transitional by adding bamboo flooring. This is one of the more interesting blends of different kitchen styles. Continue reading →
Other Posts You Might Like