House and Home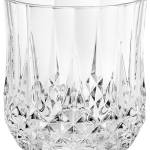 The word 'glassware' refers to tableware made from glass, including flatware, cutlery, drinkware and dishes which are set on the table before a meal. Glassware can also be used for cooking meals, such as Pyrex dishes. There are many different types of glassware to choose from.
Most glasses to drink from are either flat bottomed, tumblers, footed or stemware. You can also get yard beer glasses which are tall, conical glasses for beer which have a round base.
Buy What You Personally Like
Different people have their own tastes in glassware so it's good there are lots of different types of glassware to choose from. I love those heavy lead crystal tumblers for drinking whiskey (well, bourbon in my case!) and I like delicate stemware for wine. I have some 16 oz glasses for drinking soda or water and various smaller ones. Have you seen those stemless wine glasses? I don't mind them for red wine, but I think holding one of those when drinking white or rose can warm it up too much (which is why they are stemmed in the first place) but they're less easy to knock over I suppose! Continue reading →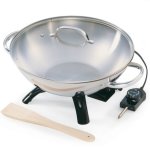 Kitchen cookware means different kinds of pots and pans which you use for different things. Some cookware items can be substituted for things you don't have and still do the job.
You can get stainless steel cookware, induction cookware, professional cookware, extra safe cookware and Indian cookware including Benglali cookware to improve your culinary experience. Choose from cookware in different sizes and made of different materials, such as glass, aluminium, steel etc. Some materials are better than others for different purposes. Before buying any kitchen cookware though, you should consider a few things.
Budget
First of all, what is your budget? With cookware it is a good idea to invest in the best cookware you can afford, unless you want to replace them after a short time. Continue reading →
Some More Hot Content For You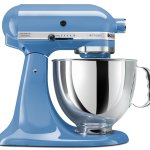 Most people have more technology in their kitchens than in any other room and these items are very useful for preparing all kinds of meals. Cooking is a lot of fun and time-saving appliances, gadgets and kitchen accessories make short work of cooking.
Having an attractive kitchen is half the fun too and whether you are looking for retro red kitchen accessories, useful cheap kitchen accessories or something to suit your individual tastes, there is certainly plenty for you to choose from.
Cooking is a stress reducer and sadly many people rely on quick, easy meal recipes rather than focus on making good quality food. Kitchen gadgets cut down on cooking time and make the art of cooking creative and available, even if you don't have much time in which to do it. Continue reading →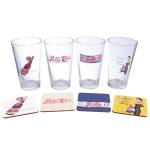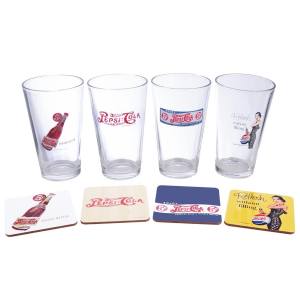 Retro kitchens are becoming more popular at the moment and it is a lot of fun to redecorate in the style of a certain era. 1940s style kitchens are particularly fun to create. Glass knobs, painted kitchen cabinets and vintage linens can be combined with modern appliances, for a functional and nice looking themed kitchen. You will not have to spend much money to get a 40s themed kitchen full of gorgeous 1940s kitchen style. Here are some good ideas to start you off –
Lighting
For an authentic 1940s style kitchen, try to keep the lighting simple. You can get wall sconces or vintage ceiling lights for an authentic look. You should add in some modern lighting too for task lighting but keep it subtle.
Curtains
Vintage 1940s curtains look great in a retro style kitchen and you can make these out of tablecloths or dish towels if you cannot find curtains with a motif or color scheme you like. You might like to choose apples or cherries as a secondary theme for the curtains if you are styling your 1940s kitchen in red and white. Continue reading →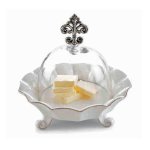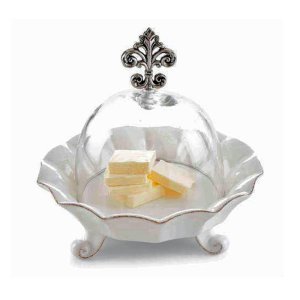 Retro is very popular right now and if you are thinking about designing your kitchen in a 1950s decor style it is quite easy to find 1950s kitchen style accessories. With a retro style 50s kitchen you can incorporate the funky 50s look with a modern 21st century kitchen.
The 1950s were an optimistic, prosperous and conservative time and entertainment was revolutionized with the invention of televisions, rock and roll and new movies.
Fifties Kitchen Style
Airy, open floor plans were popular and kitchens were being outfitted with new stainless steel and chrome appliances, which make cooking easier and faster. Pastel colors like pink, yellow, aqua and turquoise were commonly used in this type of old-fashioned kitchen decor so you might like to incorporate these if you are seeking a 1950s kitchen style. Continue reading →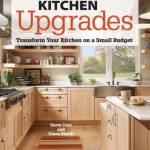 If you want to improve your kitchen it is vital to plan it properly. If you don't plan well, you might end up with an expensive bad kitchen which you are unhappy with. This is why it's vital to learn how to plan kitchen layout, improvements and everything else.
In the past, kitchen planning involved the stove, sink and refrigerator work triangle and the work surfaces took second place. Today there is a lot more to think about. Do you want a modern style kitchen? Do you want a rustic style kitchen with a kitchen pantry? Do you have your own ideas about how to blend styles to give your kitchen your own personal touch?
It is common these days to see professional style kitchens entering the domestic scene. Kitchens are a fashion accessory in some ways and there is more choice than ever these days. It does however take a lot of planning to create the perfect kitchen and there are various things to think about before you start, including your budget, your personal tastes, the space you have available and more. Continue reading →
Other Posts You Might Like