Articles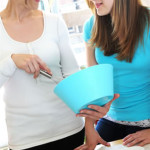 There are many different kinds of starter recipes, ranging from basic two or three ingredient combinations which you can put together in one minute flat, to the more elaborate and gourmet style dishes which are a mixture of many ingredients and take a long time to create.
There are different dishes for different occasions and you should always match the type of food you serve with the people who are going to be eating it and the type of occasion itself.
Old Favorites and Classic Starters
There is nothing wrong with sticking to tried and tested recipes if you aren't sure what to make. There are many kinds of starter recipes to choose from anyway. Perhaps you would love to try an exotic fusion dish or something with an unusual fish or meat, but there are a few good reasons to make a classic dish too. Continue reading →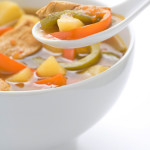 You might already have some thoughts in your mind of which recipe you want to make, and some clever ideas for starters for your next meal or dinner party. Perhaps you fancy making a hot chicken or beef dish. What about chicken sate, mini beef rissoles or something spicy? Maybe you were thinking about making vol-au-vents or a fruity salad, in which case they are good, wholesome and classic dishes too. But what about if you are totally stuck for inspiration and starter ideas?
The best way to decide which ideas for starters to go with is to ask yourself a few questions. If you don't already have ideas for starters, think about your abilities, your guests and your main course. You will know whether you are a total newbie, a beginner cook or a chef who can hold their own. You will have some idea about your guests, at least how many you are expecting and what kind of food they like.
Ideas for Starters: Narrow Down Your Choices
What are you making for the main course? You should decide that before considering ideas for starters. The reason is that the main course is the main event. Starters are good for giving your guests something to nibble on and starting off the evening in style but you need to decide on your main meal before planning your appetizer recipes. Continue reading →
Some More Hot Content For You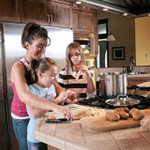 Choosing which starter to serve alongside your main course may seem like a straightforward task; however there are several different elements that you need to consider. When you are planning your menu, you may be surprised to know that you need to choose your main course first. Once this has been selected, you can begin to build the rest of the dinner around this core dish.
The main course that you choose is often considered to be the focal point of the whole meal; this means the starter will simply be there to complement the dish. There are basic guidelines and rules that are used to ensure that you do not make any mistakes whilst selecting the dishes. The core element of your main dish is considered to be the protein of the meal. Once this is chosen, you can move on to the starch and vegetables.
Which Starter to Serve: Things to Consider
The starter should be subtle with no overpowering flavors or aromas as this can ruin the taste of the main course. You need to ensure that regardless of the starter that you choose that none of the core ingredients from the main course are used. Straightforward, easy to prepare starters are often favorite choices and these can be either cold or gently warmed. Continue reading →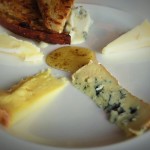 A cheese board or cheese platter is always a popular sight at the table, whether served as a starter or after the meal. There are no hard and fast rules about setting up a cheese platter but we offer you some tips about putting together a tasty selection of cheeses. Learn how to prepare a cheese board and you will be able to rustle up this snack, appetizer or dessert alternative anytime the mood strikes.
Choosing the Cheeses
Aim for diversity in appearance, flavor and style. You might want to offer a hard cheese, a soft cheese and a blue cheese for example. Or you can serve three semi hard cheeses which are similar in texture but offer different flavor. How to prepare a cheese board is largely about getting creative and finding interesting combinations.
A Guide to Hard Cheese and Soft Cheese
The hardness or softness of a certain cheese depends how much moisture it contains. Hard cheeses are usually sharp, salty and gritty. Examples include Pecorino and Parmigiano Reggiano. Semi hard cheeses are smoother but will have some small grainy particles from aging milk enzymes in them. Gouda and Cheddar are good examples of semi hard cheeses. Jarlsberg and mozarella are semi soft. They contain plenty of moisture and they are pliable and easy to chew with a low melting point. Continue reading →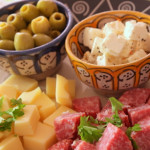 There is no rule that you have to serve cold starters in the spring or summer and nor is there a rule to say you have to serve thick, warming ones in the winter months. However, it can be nice to match them to the seasons as well as to your guests and the main course. You will find there are starter recipes for all seasons if you want to use seasonal produce to make the most delicious appetizers.
For example, if the weather is warm your guests might fancy something light and refreshing and that goes for the drinks as well as the food. If the weather is cold, a hearty soup recipe or something hot, crispy and spicy might be well appreciated.
Starter Recipes for All Seasons: Hearty Winter Starters
You can serve hot soup in the autumn and winter, to warm your guests up. What about a hearty Scottish broth or a leek and potato soup with homemade croutons? Spicy meatballs are nice in the winter, as are hot Finnish pasties, chicken sate skewers and warm salads. Continue reading →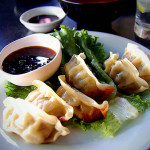 Discover Amazing Appetizers
The best starter recipes are the ones you feel would be most suitable for the occasion, plus those appetizers which go nicely before your chosen main course. Perhaps you want to make a hot meat starter recipe, a delicately flavored fish starter or something with eggs, cheese or even fruit.
We have a lot of different starter recipes for you to browse and choose from, as well as plenty of handy starter making tips. You can make starters for two people to enjoy over a cozy dinner or lots of different snacks for a buffet or a big party.
You will find plenty of choice here, when it comes to snacks and appetizers – everything from classic British starter recipes to exotic international fare. The starters you serve are the first food your guests will eat and they set the tone for the rest of the meal, so it important to know how to make the best ones. Continue reading →
Other Posts You Might Like