Travel Articles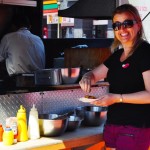 I think it's fair to say Mexican food has to be one of the most misunderstood cuisines of all. People who aren't familiar with it assume it's all tortillas, beef and chilies, while those who eat at fast food outlets might believe those dishes are more authentic than they are. Eating authentic Mexican food in Mexico isn't difficult but there are lots of tourist places you ought to avoid if you want to be eating the real deal.
And then you have Tex-Mex, Cali-Mex and all the other hybrids and regional variations, so it's hardly surprising knowing what is authentic Mexican food and what is not can be confusing!
Tasty Tacos
Let's start with tacos. These are an authentic Mexican food, right? Many people are used to the bright yellow U-shaped fried kind filled with meat, copious amounts of cheese, sour cream and jalapeños, but head down south and enjoy authentic tacos.
Those are one of my favorite Mexican treats, and I love ordering mine from the taco vans on the street for a really authentic experience. Continue reading →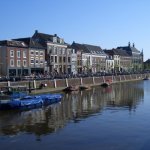 Holland, the Netherlands… call it what you like. I have lived here for 5 years so far with my Dutch husband. Just to give you a little background I'm English but lived in the Canary Islands and mainland Spain for 11 years before moving here. This piece looks at my opinions and my thoughts on the 6 best things and 6 worst things about Holland, or the Netherlands.
Attempting a Balanced View
Now before you message me, complaining that I don't appreciate the country I live in or finding fault with where I choose to live, know this – this article is about the good AND the bad. I offer my thoughts on the things I love and the things that drive me crazy. Your opinions and thoughts about Holland might not be the same as mine, and feel free to leave feedback in the comments. I respect everyone's opinion. But I still like to offer my own.
When I moved here in 2010 a few things really surprised me as being very different from what I was used to. For example, when you rent an apartment here it comes with nothing at all – it's just a cement box. Nothing on the floor, nothing on the walls… you have to buy carpet, wallpaper, everything. While that is normal to a Dutch renter it is bizarre to me. I found it strange the post office doesn't deliver on a Monday. I found it peculiar the shops don't open until midday on a Monday. I don't miss the 'siesta' hours they had in Spain but it takes a bit of getting used to of course. Continue reading →
Some More Hot Content For You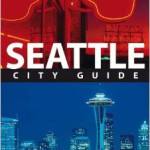 Seattle, Washington is not the capital of Washington state, but it sure is worth a visit and a guide to Seattle, Washington is a handy thing to have. Many people think of Washington as a dreary, rainy place and being the birthplace of grunge music didn't really help its image much. Seattle can be gloomy in the winter, but spring, summer, and fall are beautiful times to visit and see what the Emerald City has to offer.
Spring in Seattle is a fun time in this guide to Seattle, Washington, because everyone is starting to come out of hibernation. One of the great ways to do that is to go visit the Moisture Festival, which is a local comedy and variety show that runs for four weeks every spring. The festival is a wonderful way to kickstart the spring and summer festival rounds since its one of the first big events of the year.
If you're in for a little drive another great spring event about an hour north of downtown Seattle is the Tulip Festival in La Conner. People come from all over to see the fields upon fields of tulips and take photos. Continue reading →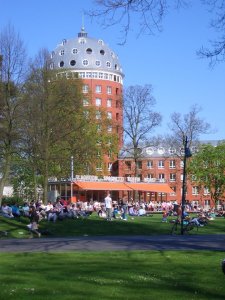 Breda (pronounced bray-DAH) is a city and municipality in the south of the Netherlands. The name comes from 'brede Aa' which means 'wide Aa', referring to where the rivers Mark and Aa meet. In 2014, Breda, Netherlands had 180,420 residents.
Breda is known for its food and drink industry, and companies like Van Melle (Mentos), Kwatta (chocolate), Hero (soft drinks), and De Faam (licorice) are based there and known throughout Western Europe.
Breda beer is exported all over the world, and there is also a sugar factory there to supply the sweet stuff to the food and beverage factories. The biggest brewery in the Netherlands, Oranjeboom, was based there before it closed down in 2004 and production was moved to Leuven and Bremen. If you're into beer, visit Breda, Netherlands and enjoy trying the local varieties.
These days the main economic activities in Breda, Netherlands are trade and business. The city is connected to other main European cities by a high-speed train line.
I married a Dutchman and have been living here for a few years, so I am going to share my knowledge and tips with you! Whether you are in Breda for a day, a week, a month, or longer, there is plenty to keep you occupied. Whether you prefer shopping, eating out, walking, visiting castles or places of interest, historical landmarks, or simply wandering around enjoying the sights, Breda offers something for every tourist. I'd say about 95% of the locals speak at least some English, and many speak very good English. Most are also friendly if you need help finding your way around or if you happen to get lost. Continue reading →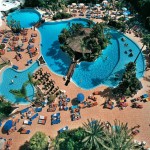 There are plenty of great hotels to choose from in Gran Canaria's sunny south, so if you are in the mood to soak up some sun in Playa del Ingles or Puerto Rico, consider the following budget hotels in Gran Canaria and see which you fancy.
Finding your own flights and booking a hotel separately, instead of booking a package, means you get more control over dates and times, as well as how you fly and where you stay. No wonder many people like to book their own flights and accommodation, so they can create the tailor-made holiday of their dreams. Continue reading →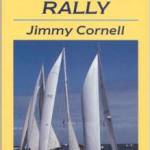 The Atlantic Rally for Cruisers is incredible and attracts thousands of spectators every year as it leaves Las Palmas in Gran Canaria for Rodney Bay, Santa Lucia. Every year since 1986, this amazing transatlantic rally has set sail and crossed the 2700 nautical miles of Atlantic Ocean. The event begins in November and attracts over 200 yachts from all over the world.
The ARC, as the Atlantic Rally for Cruisers has been named, is considered to be the most successful sailing event in the world and attracts amateurs as well as professionals from over 20 different countries. For many keen sailors this opportunity is a once in a lifetime dream. The yachts will cross the Atlantic Ocean from one beautiful island to another.
How Many Days is the Atlantic Rally for Cruisers?
The journey will take on average 14 to 21 days to complete, and can be an exhilarating experience depending on the weather conditions.
The race is considered to be friendly, which makes the journey far safer and more enjoyable for everyone. Every yacht that takes part in the race must have full safety equipment, including VHF radio and a life raft. Continue reading →
Other Posts You Might Like