Meat Appetizers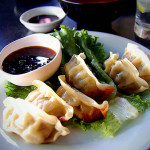 It is fair to say that potstickers are well-loved, and no wonder, when they boast such an incredible flavor in every bite. One is never enough. If you know something about potstickers history or you just like to eat them, you might already know through history potstickers have gone by a variety of names, including guotie, Peking Ravioli, pork dumplings, and wortip. Potstickers are both pan-fried and steamed.
Once the little dumplings are filled they are pan-fried on one side and then steamed in water or broth, so they end up crisp and browned on one side but easy to remove from the pan with a spatula. Try not to overcook them though, because then they will stick!
Curious Potstickers History
These little treats have been around since the Chinese Song dynasty, which dates back to 1280AD) although the exact origins are not known. According to legend however, they were invented when a chef in China's Imperial Court accidentally burnt some dumplings. Oops! Continue reading →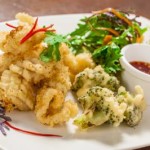 Most people love to cozy up and relax during the colder months. There's something about the winter weather that brings people together and gathering around some hearty and easy winter appetizer ideas is a great way to spend that time with friends and family.
In the winter, it's best to serve warm foods, but don't let that overwhelm you. There are plenty of ways to present a great spread without slaving away in the kitchen for hours. You don't have to tell anyone how easy the winter appetizer ideas were to prepare!
One simple strategy for an appetizer sure to impress is to do fondue. Fondue can be easily customized to your party's theme or guests' needs and the communal nature of the dish works well in group settings. A popular type of fondue is cheese fondue. You can mix a variety of herbs and spices in with the cheeses to give unique flavors and serve pieces of bread, meats, and vegetables for dipping.
Continue reading →
Some More Hot Content For You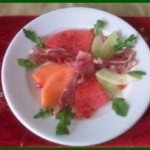 One of the things that brings people together is the enjoyment of food. There are few things better than gathering around a table on a summer evening to snack and relax with friends. And there are easy summer appetizer ideas for all palates and occasions, so you won't be stuck for choice.
What makes appetizers so appealing when compared to full meals? Appetizers are usually bite size, making them easy to eat while socializing, and a table full of different options is far more exciting than committing to just one meal or flavor.
Many summer appetizer ideas are not only easy to eat, but also easy to prepare. Cold appetizers are especially effortless since they can look artfully done with just some chopping, arranging, and intentionally placed fresh herbs. Even some cooked appetizers are of the set-it-and-forget-it variety. Throw some ingredients in the slow cooker and wait awhile or skewer a couple different meat and vegetable combinations for colorful kabobs that can go from barbeque to plate in a snap.
Continue reading →
These chicken potstickers are so good. One is never enough. Ten is too many. Well maybe. They're just so tasty you'll want to keep popping them into your mouthy! Potstickers are an Asian delight, and these little snacks are usually filled with meat and vegetables, along with Chinese seasonings. Pork is often used, but here we are using chicken instead.
This chicken potstickers recipe is very simple to make and the potstickers make fantastic appetizers, whether you want to serve hot snacks with drinks, or a first course before your entree at dinner.
You can use turkey if you prefer it to chicken. Along with the poultry these potstickers include cabbage and green onions, along with ginger, sesame oil and garlic for flavor. First you make the filling for these chicken potstickers and then you will be dividing the filling between the gyoza or wonton wrappers to make the potstickers. They are then fried and then steamed, to give them the golden brown crust on the bottom and soft finish on top, the qualities they are famed for.
Continue reading →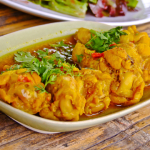 Elegant appetizer recipe ideas are becoming more popular than ever before, as people begin to experiment more in the kitchen. You need to choose an appetizer that will impress your guests with your knowledge of food, and the distinct choice of flavors used to make the dishes. There are many different recipes to choose from, regardless of the occasion, and your budget. Take Chinese tea smoked chicken for example – this is certainly elegant as well as unusual.
Presentation and Good Ingredients are Vital
If you use a good recipe for your appetizer, you can achieve an exciting, elegant appearance with very basic ingredients. Expensive ingredients can be used but you will be surprised what you can achieve with more affordable options. Miniature appetizers always appear to be elegant, and can ensure that your guests want more of the delicate flavors.
These Chinese lettuce cups with their heavenly chicken mixture on top offer the perfect appetizer before a main dish. Served warm they are simply fantastic and you're sure to enjoy the aromatic flavor of this Chinese tea smoked chicken recipe. Feel free to leave out any of the ingredients you do not like or consider swapping the chicken thighs for breasts if you want, or even duck breast if you prefer that.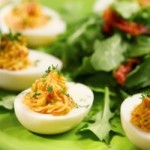 Starter recipes as they are called in the UK, or appetizer recipes as they are known in the US, are little snacks which are served before the main dish. There are easy starter recipe ideas to suit every occasion.
There are hot and cold starter recipes that everyone can prepare, no matter whether you happen to be a newbie in the kitchen or an experienced and seasoned chef.
So what are you planning to make as your New Year's Eve starter recipes? A parma ham and melon starter, prawn cocktail, cheeseballs, canapes or something else? Keep reading if you are still looking for New Year's Eve appetizer inspiration.
Easy Starter Recipe Ideas and Ingredients
You can use meat, poultry, fish, seafood or even vegetarian or vegan ingredients to make easy starter recipes and you do not have to spend a lot of time on them either.
Easily made starters are always welcomed at all kinds of occasions and you can choose from meaty starter recipes, seafood ones, vegetarian dishes or just a mixture of everything.
Continue reading →
Other Posts You Might Like