Meat Appetizers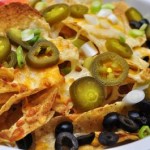 These Mexican cocktail nachos are a great starter if you are having a Mexican main course and they also make a nice snack at a cocktail party. You can easily double the amount of ingredients in this Mexican starter recipe if you want to make more.
Different Types of Nachos
Nachos come in many styles. Personally I like mine with lashings of guacamole, salsa and sour cream, beef ladled on top, black olives, jalapenos, cheese and more. Well, I like 'everything' nachos. It is perhaps easier to explain that way. If you want a simpler recipe though, with the cheese and japalenos standing out, then choose this Mexican cocktail nachos recipe. Continue reading →
This Japanese beef teriyaki recipe is so delicious. It looks good, smells wonderful and tastes even better. Beef teriyaki is a very popular Japanese dish and can be served as a starter or as part of a main course. Serve this before your chicken or fish main course perhaps, and you can even continue the Asian theme by having a Chinese main dish.
What is Teriyaki Sauce?
The teriyaki sauce for this Japanese beef teriyaki recipe can be bought or made fresh, and it is a sweet, thick, dark sauce. Chicken is nice with teriyaki and beef is also good.If you like sweet, sticky sauces you will certainly like this one. It offers a typical flavor and there is nothing else quite like it. I love teriyaki. Next to hoisin (which is Chinese of course) teriyaki is my favorite Asian sauce I think. Continue reading →
Some More Hot Content For You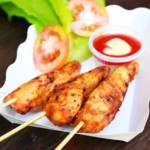 This tasty chicken recipe will get your dinner off to a good start. Everyone will enjoy the flavor of these easy marinated chicken skewers regardless of the season or occasion. Don't worry if you are new to cooking chicken because it really is easy. These kebabs are full-flavored and everyone is sure to love them. Most barbecued meats should be marinated overnight but since the chicken is chopped before you marinate it, a couple of hours in the fridge will be sufficient to infuse them with marvelous flavor.
Simple Flavors Here
This easy marinated chicken skewers recipe is simple and the herbs, garlic and lemon juice are the main flavors in the dish. This is quite typical with chicken actually. Although you can star chicken in a curry or bold-flavored dish, you can also have it lightly and aromatic tasting instead. Yes – chicken really is that versatile. Continue reading →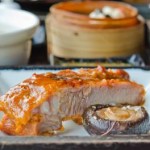 This tasty oriental recipe will get your dinner off to a good start. Serve these sticky spare ribs with Chinese leaves and noodles and everyone is sure to enjoy the exotic Eastern flavor. Don't worry if you haven't cooked ribs before – they just need to roast. These ribs are sticky so if you make this starter recipe, you might want to give out finger bowls or wet flannels. In fact, you really should.
How to Cook Spare Ribs
Spare ribs should be crispy on the outside but juicy on the inside. There is nothing worse than overcooked meat and 'well done' simply does not apply to spare ribs. When they are cooked through and the meat comes off the bone easily they are definitely done. Spare ribs are sometimes coated with BBQ sauce, honey and spices or a tomato-based sauce. Chinese style spare ribs are also great which is why this sticky spare ribs with Chinese leaves recipe is a favorite here. Continue reading →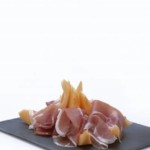 This Parma ham with melon recipe is super easy and makes a great bite before any kind of main meal. Parma ham and melon are wonderful together. The delicate texture and saltiness of the Parma ham is the perfect contrast to the juicy sweetness of the melon. No wonder this is such a classic starter recipe.
Always Up to Date
Not only is this Parma ham with melon recipe a classic flavor pairing but it is also a timeless starter. What could be simpler than draping thin slices of ham over melon wedges? You only need 2 ingredients to make it so this is a good dish for any home chef to work on, even a total beginner. If you can make a cup of tea, you can make this. Continue reading →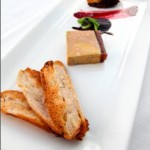 Paté always makes a great starter and this tasty chicken and walnut pate recipe can be made in minutes. Whole wheat toast is particularly good with this recipe but white toast with this chicken and walnut pate recipe would certainly be fine too. It is up to you, so serve whatever kind of toast you prefer, even offer both whole wheat and white if you have dinner guests and are not sure about their preference.
Homemade Chicken Walnut Pate? Yum!
Making your own chicken and walnut pate recipe is such a good idea because, let's face it, shop-bought pate is nothing special. Anyone can buy pate and serve it with toast and then what is going to impress your dinner guests, the fact you can make toast?
No, follow a recipe like this and make your own. Not only will your culinary skills be more appreciated but the flavor will be so much better. Continue reading →
Other Posts You Might Like