Meat Appetizers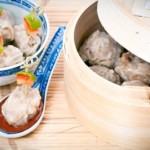 Authentic Chinese recipes are incredibly popular and have several different benefits, which is why more people than ever before are searching for the best recipe ideas.
You might enjoy Chinese food but it's fair to say that authentic Chinese recipes will taste very different. Once you have discovered several different recipes to try at home, you can begin to enjoy these benefits and appreciate real Chinese food for what it really is.
Why Choose Authentic Chinese Recipes?
Chinese food is considered to be incredibly healthy and very fast to make, ensuring that it is the perfect snack food. Continue reading →
Canapes (KAH-nah-pays) for a party, which are also known as hors d'oevres, are little snacks which are served with drinks, either by themselves or before the sit-down meal is ready. These canapes for a party can be very simple and might be something spread on crackers or melba toast, or even a stuffed cherry tomato or deviled egg.
The best canapes for a party are those which can be eaten with the fingers, so people can just pick them up without making their fingers messy. Also, they should be able to be eaten in one or two bites, and you shouldn't need cutlery. A canape in one hand and a drink in the other is fine. Add cutlery and it becomes too much.
In the following canapes for a party recipe we are using crackers along with two different toppings. Although this might look like a very easy canape recipe, and indeed it is, it might be the case that you are simply looking for canape ideas, in which case why not consider these? Arranging them on a nice platter and finishing them off with some fresh herb sprigs will add sufficient elegance.
Continue reading →
Some More Hot Content For You
Other Posts You Might Like