Drinks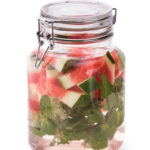 Detox water recipes are all the rage these days, and little wonder when the concept is basically about making plain water delicious so you want to drink plenty of it. Water is absolutely essential but a lot of people struggle to drink enough of it. Once you feel thirsty you are already dehydrated and in need of this watermelon mint detox water or something similar.
The obvious answer to this problem is flavoring regular water (tap water, bottled water, filtered water, whatever you like) with fruit, perhaps adding some kind of fresh herbs or spice to boost the flavor further. This recipe is one of my favorites. We are incorporating watermelon and fresh mint with chilled water to make a gorgeous drink.
What Nutrients Does It Offer?
Watermelon is rich in potassium and vitamin C, while lemon is full of vitamin C and can help cleanse the liver and aid with digestion. Mint stimulates fat digestion and is helpful in eliminating toxins. And as for water, well that's essential to life itself.
You can either make a glass of this watermelon mint detox water or a whole pitcher. You can also tweak the recipe, swapping the lemon for lime, the watermelon for canteloupe or even the mint for half a cinnamon stick. Get creative with your detox water recipes and you are sure to find your perfect blend! Continue reading →
Perhaps you are familiar with Thai tea, or maybe this drink is a new one to you. Whichever is the case, we are going to look a little closer at this beverage and find out some more about it. What is Thai tea exactly? Well let's have a look.
First of all, not all Thai teas are created equal – some have orange food coloring, others have no food coloring. Some are made with cardamom, vanilla and anise, some with just one or two of those. Chai tea is an Indian tea similar to Thai tea but not the same. Again, there are various recipes for that too.
How to Drink Thai Tea
Some people like theirs with Half and Half while others prefer condensed or evaporated milk, and many people like to add plenty of sugar or sweetener to the finished drink. Thai tea can be served over ice for a refreshing summer drink (and it is commonly known as 'Thai iced tea') or you can enjoy it hot. Personally I like it hot with a splash of 2% milk, but I'm English so perhaps that's why!
The first time I tried Thai tea was in a restaurant in Bedford. I had it cold and, wow, it was so good! I'm not usually into sweet tea or coffee (at all) but this one was sweet and the balance was perfect. If you want to experiment with Thai tea recipes, try some in a Thai restaurant first to see whether you like it (it's quite different from Chinese tea, black tea, green tea, jasmine tea etc) then choose from loose Thai tea or Thai teabag sachets. I prefer the latter, since it's just easier.
Some More Hot Content For You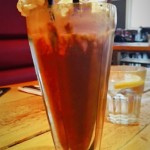 I first tried this gorgeous peanut butter wolf cocktail at Ruby Burgers in Queen Street, Exeter, currently my favorite American diner style restaurant in England! Although I don't know the exact recipe they use, I have a copycat recipe for peanut butter wolf cocktail here which tastes very similar if you wish to recreate the flavor of this cocktail in your own home.
It's not the healthiest beverage but hey, festive times are a-coming and it's always worth having a cocktail recipe like this up your sleeve! And consider trying my copycat version of their hoisin duck brioche too!
Delicious Ingredients for Peanut Butter Wolf Cocktail
We are using chocolate ice cream, malted milk powder, peanut butter and milk as the main ingredients in this peanut butter wolf cocktail, adding a splash of bourbon (you can double the amount to make it more boozy if you wish) and also adding ice to get it cold and thick. Swap the malted milk powder for a tablespoon of Horlicks if you like (actually that's always a good ingredient if you want to convert a basic ice cream shake into a malt shake). Continue reading →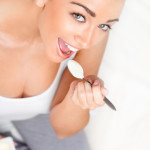 Having your teeth professionally whitened is the best way to get that gorgeous pearly shade without breaking the bank on veneers or another expensive treatment. The process itself is usually painless although your teeth might be a little sensitive afterwards. You will need white food recipes for after teeth whitening for a couple of days. Even though it's possible to fashion a menu from the list of 'allowed' white foods it's helpful to have some fresh ideas to keep things interesting!
Read on to learn what you can eat after teeth whitening, what you must avoid after teeth whitening, and some more teeth whitening aftercare advice. I have had mine whitened twice now and I have done the white food diet twice. It's not the most exciting diet in the world (far from it!) but it is doable.
What Can You Have Immediately After?
So before we look at the white food recipes for after teeth whitening, let's figure out what you can't do or have right after the treatment. Don't drink anything except water for the first hour or 2 after having your teeth whitened and try to avoid smoking and staining foods for 48 hours afterwards. In fact the longer you wait, the better for your teeth. Rinse your mouth after each meal to avoid food particles between your teeth and if you do accidentally eat staining food brush your teeth immediately to minimize the damage.
Continue reading →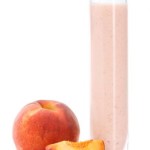 Peach smoothie is perfect for any age or occasion, and you can adapt the following recipe as much as you want. Serve it in martini glasses, tall glasses or another kind, and garnish each one with a peach slice if you want, or a strawberry perhaps. This lovely recipe is quick and easy to make. Simply throw everything into a blender and press the button.
If you find yourself with a batch of fresh peaches to use up, consider making this recipe. You don't have to use fresh peaches. Frozen ones will work too, either thawed or still frozen, and if you're using still-frozen ones you can leave out the ice cubes.
Fruity and Fantastic
Peaches are wonderful in fruit smoothies, and you can also add other fruit, such as strawberries to make a strawberry peach smoothie or consider pineapple, pear, mango, melon or other fruits. Canned fruit is yet another option but drain off the liquid if they are in 'syrup' (which is only sugary water). Continue reading →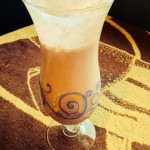 This wonderful strawberry apple smoothie recipe makes the most amazing smoothie. If you are in the mood for something cool, fruity and reminiscent of the summer then go ahead and make this. It only takes a few minutes and the flavor is amazing.
The texture of our strawberry apple smoothie is not too thick or too thin but just right, so you can use a straw if you want. Frozen strawberries are always found in the bottom drawer of my freezer. Not only are they handy to thaw and add to yogurt or whiz up with cream sugar to make mousse, but they are cheaper than fresh strawberries. I save the fresh ones to enjoy with Greek yogurt as a dessert or sometimes I add a few to the juicer.
Frozen strawberries are also perfect for adding to smoothies and shakes because a good blender will break them up perfectly and they will chill the drink as well as ice does! Continue reading →
Other Posts You Might Like