Drinks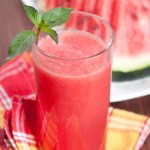 Smoothie recipes are always good. Whether you make one as a speedy breakfast, as a drink/snack or anytime you are thirsty but want something thick and satisfying, a smoothie recipe always comes to the rescue and there are certainly plenty to choose from. I love this watermelon smoothie recipe among others.
You can blend fruit with yogurt to make a watermelon smoothie recipe, or use cream, milk or fruit juice. You can also add ice cubes to the blender (not all blenders, but the good ones!) and make your smoothie refreshingly icy cold.
Watermelon Smoothie Recipe: Just 3 Simple Ingredients
This watermelon smoothie recipe features watermelon, banana and yogurt, as well as a handful of ice if you want to add it. All you need to do is throw the ingredients into your blender and hit the switch. Drink this pre- or post-workout or enjoy it whenever you are thirsty and fancy something icy cold and fruity. Continue reading →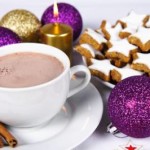 When the weather is cold outside and you want to sip on something hot and comforting, what better beverage could there be than Mexican spiced hot chocolate?
But we are not talking about just any hot chocolate here. There is regular hot chocolate and then there is a south of the border delight! For the ultimate satisfying drink, make some Mexican spiced hot chocolate and allow the chocolate to caress your soul while the spices offer added warmth and flavor.
Nice and Spicy
Chipotle chili pepper and cinnamon add a lovely touch to this Mexican spiced hot chocolate, and you will love the finished flavor. Feel free to use your favorite cocoa or hot chocolate mix to make this drink, and then just add the spices to finish off the flavor. Continue reading →
Some More Hot Content For You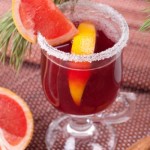 Mulled wine is a hot beverage which is popular during the chillier months. This red wine-based cocktail is really flavorful and you will be able to taste the spices and fruit which go into it. Once you know how to make mulled wine you will often want to prepare it for chilly fall and winter evenings.
Our recipe is made with apple cider or juice, red wine and other flavorings. It is actually tastier the day after you make it and even more so the following day if you have any left by then!
Mulled wine is nice served in clear mugs so you can see the lovely color, and you can decorate the glasses with some orange zest or orange slices.
How to Make Mulled Wine: Perfect Party Drink
If you are having a party anytime during fall or winter, this is such a nice recipe to make. You could even make it in the slow cooker and then have it on the 'keep warm' setting and let people serve themselves. The amounts are adjustable of course and you can make much more or much less depending how many guests you are expecting to have. Discover how to make mulled wine like a pro and enjoy all the wonderful flavors it has to offer. Continue reading →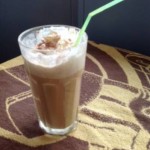 I have always loved ice coffee but find it prohibitively expensive in the coffee shops. There are plenty of ice coffee recipes online but many are too time-consuming to bother with, advising you to brew the coffee for 18 hours with mint leaves or add an array of ingredients which you probably don't already have. That was my inspiration behind this 3 minute ice coffee recipe.
The following recipe is for a basic ice coffee but of course you can jazz it up however you wish, adding syrups, sprinkles and cream on top, a shot of liqueur or whatever tickles your taste buds today.
Flavored Syrups for this 3 Minute Ice Coffee Recipe
I have a selection of syrups here including vanilla, caramel and strawberry and sometimes I will add a splash of one of those to my ice coffee. It just depends on my mood. I'm not into sweet coffee so I often do not bother with syrup.
Continue reading →
Other Posts You Might Like