Pasta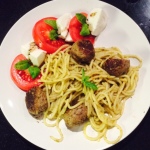 This is a great pesto spaghetti recipe to make if you are in the mood for Italian but also looking for something you can just throw together and have on the table half an hour after you thought of making it!
Spaghetti and meatballs is a typical Italian dish which combines pasta and meat in a simple way, and although a tomato sauce is often served with such a dish, pesto spaghetti is also nice and it is what we are using here, although you can switch one for the other if you like.
We are making baked meatballs and you can prepare the pesto spaghetti while the meatballs are baking, then have everything together at once. Make sure you have some extra fresh basil sprigs for an attractive garnish and consider what you want to serve on the side, or whether you want to omit a side dish and instead serve a tasty side dish such as this delicious Italian bruschetta recipe.
Pesto Spaghetti & Meatballs: Which Meat to Use
Here in Holland you can't get ground pork for whatever reason (don't ask me, I only live here!) so we use half and half (which is half beef and half pork) and that seems to work just fine, but you can use beef or pork if you prefer, or even ground turkey if that is what you like.
Continue reading →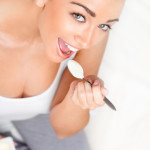 Having your teeth professionally whitened is the best way to get that gorgeous pearly shade without breaking the bank on veneers or another expensive treatment. The process itself is usually painless although your teeth might be a little sensitive afterwards. You will need white food recipes for after teeth whitening for a couple of days. Even though it's possible to fashion a menu from the list of 'allowed' white foods it's helpful to have some fresh ideas to keep things interesting!
Read on to learn what you can eat after teeth whitening, what you must avoid after teeth whitening, and some more teeth whitening aftercare advice. I have had mine whitened twice now and I have done the white food diet twice. It's not the most exciting diet in the world (far from it!) but it is doable.
What Can You Have Immediately After?
So before we look at the white food recipes for after teeth whitening, let's figure out what you can't do or have right after the treatment. Don't drink anything except water for the first hour or 2 after having your teeth whitened and try to avoid smoking and staining foods for 48 hours afterwards. In fact the longer you wait, the better for your teeth. Rinse your mouth after each meal to avoid food particles between your teeth and if you do accidentally eat staining food brush your teeth immediately to minimize the damage.
Continue reading →
Some More Hot Content For You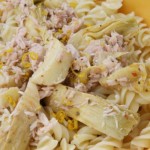 This tuna pasta salad with artichokes recipe is right up your street if you are looking for something new to do with pasta and tuna, and you would prefer something cold to hot.
This dish can be eaten by itself, paired with mixed salad leaves, taken to school or work as a box lunch, or made in bulk for a potluck supper, gathering or special event. It is simple to prepare and you can use canned tuna and artichokes for ease of preparation.
This lovely tuna pasta salad with artichokes recipe is usually served chilled but, for a change of pace, you might want to serve it warm, while the pasta is hot and the tuna mixture is cold. Combine all the ingredients well and the resulting dish will be warm. This might be nicer if the weather is chilly. Continue reading →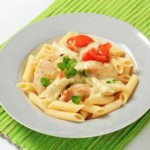 Are you in the mood for Cajun cuisine or something Italian? This Cajun chicken pasta recipe offers the best of both worlds. Pasta is an Italian favorite of course, and Cajun seasoning just brings out the beauty of the chicken and the pasta, resulting in a dish you will adore. You might have enjoyed something similar before or perhaps the combination of Italian and Cajun is a brand new treat for your palate. Either way you will certainly enjoy this tasty dish.
This is simple enough for beginner cooks to master and once you have made it you will be sure to want to make it again. The following recipe makes enough for 2 people so you can easily double it to serve 4 or triple it for 6 (or 4 hungry people!) Serve some salad leaves on the side if you want.
A lot of home cooks rely on creamy pasta with chicken, shrimp or similar as one of their regular weeknight menus, but try a pinch of Cajun spice in the mix and you will be really impressed with the results. There are a few Cajun chicken pasta recipes free online and so many chicken pasta dishes to choose from, but this is one of the best, and the following recipe is how I personally like to make it. Continue reading →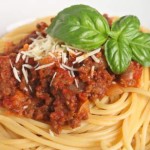 This easy spaghetti Bolognese sauce is so good. Once you have made it you will never want to use a jar of spaghetti sauce again! Making your own is always best and this recipe is so easy as well. Featuring ground beef and red wine for a full flavor, this easy spaghetti Bolognese sauce also includes garlic sausage or bacon, as well as garlic and mushrooms, for a gourmet flavor.
In fact this easy spaghetti Bolognese sauce would be special enough to serve at a dinner party. Everyone loves Italian food and serve this over fresh spaghetti with a sprig of green basil on top for a beautiful meal. Serve a glass of Italian red wine on the side to add to the Mediterranean feel of the meal, and perhaps offer some tiramisu for dessert just to make the meal even more memorable.
See How Easy It Is
Most of this easy spaghetti Bolognese sauce recipe is just a question of adding the ingredients to a dish and pressing 'cook' on the microwave. That is honestly how easy it is. Once this is cooking in there, put on a pot of pasta and then serve everything together, with some freshly grated parmesan for sprinkling over the top. Yum! Continue reading →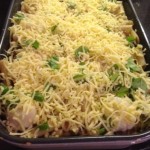 This creamy scallop baked pasta is one of my favorite dishes. It is simple to make and its creaminess makes it wonderful comfort food. I love scallops. In fact, I love all kinds of seafood! This is also a dish my husband enjoys whenever I made it.
The fact that this contains scallops makes it a gourmet baked pasta dish. Every time I make creamy scallop baked pasta, I make it slightly differently, so I offer different options in the recipe so you can tailor it to your own palate.
I like to add spinach or bell pepper, both for color and for nutrients and added flavor. I use frozen scallops because I don't have much option where I live. I like to thaw them overnight in the refrigerator, then pat them dry using plenty of paper towels. Continue reading →
Other Posts You Might Like