Reviews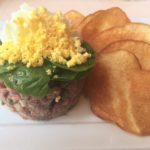 Before I move on to my experience at the Manor House at the Houstonian, allow me to share just a little bit of background. My husband and I moved to Houston last year, in July to be precise, and we wasted no time diving into Houston's amazingly diverse culinary world.
We ate at so many different places, trying to get a feel for what was popular locally and, well, simply enjoy these gastronomic experiences. We tried chain restaurants, Mom 'n Pop places, Japanese, Korean, Southern, French… well actually, a little bit of everything.
And you know what I realized first? Two things. First… Texans like their food. Whether it's barbecue, fast food, takeout, whatever – the portions need to be hot and they need to be satisfying. Second… there is a lot of competition in Houston. A lot of options. Open a mediocre restaurant and you're not going to be in business for long, because we locals know what's what. Since last summer I've had the pleasure of dining at many local eateries. And yes, you'd better offer great food if you want to do well. Continue reading →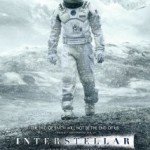 Now that 2014 is well over half a year behind us, all the best sci-fi movies of 2014 are available on DVD, so rather than going to the cinema, why not curl up with some popcorn and a DVD this evening? I love this genre and managed to see plenty of movies last year. My husband doesn't mind the genre but it's me who is the real fan, so I'm going to share with you my top sci-fi movie recommendations! Continue reading →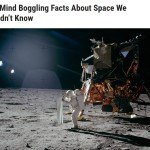 Like many people, I'm fascinated by space and sometimes I like to find new websites about space and wonder at it all. If you think about it, the Earth is just one tiny dot in the middle of a seemingly unlimited universe and, although we have some idea of what is out there, at least closest to us, there is so much we don't know! I find the enormity of it all to be a thing of wonder, and now that technology is being developed at such a speedy rate, the space photos and new information available is incredible.
When I see a headline in the newspaper about space or a link to look at photos, I often click through out of curiosity, but something that can be frustrating if you're into all things space-related but not a rocket scientist is, well, a lot of it is hard to get your head around, or to make head or tail of! Not all websites about space explain it with amateurs in mind either.
I can explain what a planet, sun, star, and universe is. I know the difference between a meteor and a meteoroid, and I very much enjoy sci-fi (which is entertaining but can still be educational), but give me a technical article about space or show me complex websites about space and I won't have a clue. Continue reading →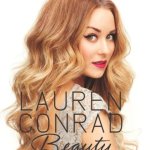 Do you want to improve or change the way you look? If so, have you thought of learning exactly what kinds of cosmetics are best for you, along with how to correctly put them on? Do you want to learn all the latest makeup trends and find out how to apply makeup like a pro? If you are, you may have turned to the web or fashion magazines, but have you thought about buying a beauty book? Some of the best beauty books will give you all the tricks and tips you need to know in order to look your best.
If you haven't or perhaps if you have, you might be wondering whether or not the best beauty books are really worth the money. When it comes to determining whether or not beauty books are worth the cash, there are some of important factors that ought to be considered.
For instance, the best best beauty books come in a number of diverse formats, such as hardcover, paperback, and even online ones you can read on your Kindle or tablet. You can also get weekly beauty magazines, although investing in one high quality makeup manual is the best idea because then you have everything you need right there in one place. Continue reading →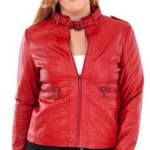 Although many stores carry plus-size fashion clothing these days for curvy girls, there are also stores designed with plus-size girls in mind where you don't have to rifle through the racks searching for your size and everything is generously proportioned. These days plus-size clothes are not what they used to be. There is so much more choice and you can get some gorgeous pieces, items designed to flatter your curves rather than hide them, and clothing to enhance your best assets while disguising your least favorite, and that is something every girl wants to do regardless of shape or size.
Range of Plus-Size Fashion Choices
Because of an increase in need for clothes and accessories in a plus-size range, there are plenty of fashion designers who focus on such garments so plus-size girls can find gorgeous fashions regardless of personal style. There really is something for everyone these days.
Go back a few decades and what was sold as 'plus-size fashion' really shouldn't have been called 'fashion' at all and you might as well have thrown a tent on. These days, a lot more care and attention to detail goes into the design of plus-size garments, so whether you are planning to go to work, to the gym, shopping, to a friend's house, or a fun night out on the town, you should be able to find some gorgeous fashions. Continue reading →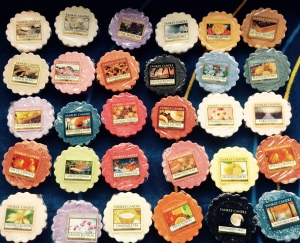 I love Yankee Candle Tart Wax Melts and can't seem to stop buying them! Since I have tried pretty much every scent, I thought I would share my Yankee Candle Tart scent reviews with you, to inspire you to try new scents and discover a new favorite perhaps.
I have an electronic tart burner as well as a tea-light one, and my husband and I both like trying new fragrances in our home. The first time I ever tried using wax tart melts was when I found a bargain set in one of the local shops here in Holland including a tea-light burner and a few small melts.
They were unbranded and didn't smell that appealing but I liked the concept and began to wonder what quality wax melts would smell like, which is when I started to order directly from Yankee Candle.
Perhaps you live close to a Yankee Candle store or even somewhere like Bed, Bath and Beyond where they sell them, in which case you can simply wander in and sniff to your heart's content. However, sniffing the melts through the packaging isn't the same as smelling them burning, so I am going to try and describe all the scents for you, to help you make your choice. Continue reading →