Clothes and Fashion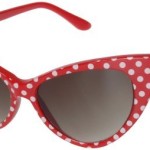 So what is the appeal of groovy shades? Shades, or sunglasses, come in many styles and designs, and although there are plenty of modern ones a lot of people like to go for the retro style sunglasses which often appear in vintage clothing stores, and on Amazon and eBay. Consider retro shades if you want a cool look.
Whether you are looking for some classic vintage Chanel sunglasses or something fun made with brightly colored plastic, there are lots of old-fashioned styles you can get, and retro shades are even cooler than a lot of modern ones.
Pick out something that suits the shape of your face as well as your personality and not only can you have something that protects your eyes from the sun, you also get to show off your individuality and make a statement. There are so many different types of vintage sunglasses to choose from and you can enjoy mulling over the different looks and possibilities. Continue reading →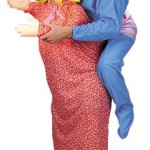 Ideas for Witty Halloween Costumes
Funny Halloween costumes may seem a strange choice but they can often make the biggest impact at the party. Not everyone wants to be a regular zombie or ghost, so maybe you are looking out for the best Halloween costumes to wow everyone on this special night.
Therefore, choosing a costume which is amusing will ensure that you represent your personality, and dress up as something different this year. Not only will you get a laugh for your clever costume, but also for turning up as something totally unexpected at the Halloween event you are going to.
Thinking out of the Box and Appealing to Everyone
You have to remember that not everyone will share your sense of humor, although there are some costumes which create a smile every time they are worn.
If you are a person who everyone knows will do something creative with their outfit, you might not have to do much. With some imagination and creativity, you can create the ultimate costume to make people smile and laugh with you. Continue reading →
Some More Hot Content For You
Other Posts You Might Like