Food and Drink Reviews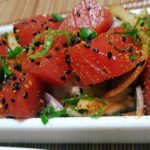 Poke (pronounced po-kay, let's get that out of the way first!) is currently a huge craze here in Houston, and actually nationwide. There are poke restaurants springing up all over the place as this tasty way of serving seafood takes off. Talking of 'springing up' there is a new poke restaurant in Spring, just north of Houston and south of The Woodlands. Spring is part of the Houston-Sugar Land-Woodlands metropolitan area. Hawaiian Poke Co, Spring, is one of the newcomers to this seafood lovers' arena.
This poke restaurant opened just a few weeks back, occupying Howie's Tiki bar until 9pm when Howie's opens. Hawaiian Poke Co serves traditional poke, Hawaiian fusion food and other tasty treats during the daytime and early evening, and then you can stay on for the cocktails and cool Tiki atmosphere.
I'm quite a newbie to poke, although I've loved sashimi for years. I like my sashimi very, very cold and very, very thinly cut – typically Japanese. But poke is not prepared like that. Instead you can expect larger chunks of fish and different flavors than sushi dishes typically offer. Poke isn't the same as sushi or sashimi and you need to try it for yourself to enjoy what this delicacy really has to offer.
Head to an authentic restaurant offering classic poke and they will take pride in using fresh (not thawed) Hawaiian-caught tuna to make their poke. Hawaiian Poke Co uses only the finest fish, since that is the main ingredient in poke, and it's a shame not to use the best if you want to get the best tasting poke. Continue reading →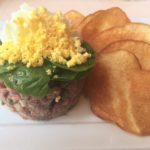 Before I move on to my experience at the Manor House at the Houstonian, allow me to share just a little bit of background. My husband and I moved to Houston last year, in July to be precise, and we wasted no time diving into Houston's amazingly diverse culinary world.
We ate at so many different places, trying to get a feel for what was popular locally and, well, simply enjoy these gastronomic experiences. We tried chain restaurants, Mom 'n Pop places, Japanese, Korean, Southern, French… well actually, a little bit of everything.
And you know what I realized first? Two things. First… Texans like their food. Whether it's barbecue, fast food, takeout, whatever – the portions need to be hot and they need to be satisfying. Second… there is a lot of competition in Houston. A lot of options. Open a mediocre restaurant and you're not going to be in business for long, because we locals know what's what. Since last summer I've had the pleasure of dining at many local eateries. And yes, you'd better offer great food if you want to do well. Continue reading →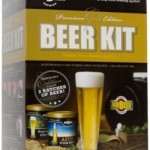 Brewing systems come in different shapes and sizes, so you can choose whatever of the best beer brewing systems is best for you. This device will allow you to make your own beer or other drinks at home without having to lift heavy brew kettles.
You can choose from beer, wine, cider, mead, and other drinks using the process of fermentation. You can make non-alcoholic or alcoholic drinks with these systems.
It's Legal, Right?
Well, the legality of home brewing does vary from place to place, although it has been done in various places all over the globe for over 7000 years.
If you fancy making your own beer, why not have a look at some of the best beer brewing systems for sale on places like Amazon or eBay? Making your own drinks from scratch is fun and your friends will be sure to visit you to test out your delicious homemade produce. Continue reading →
Some More Hot Content For You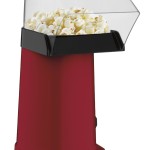 Popcorn is a delicious snack but how do you make it without using oil? Actually there are various ways to make popcorn without oil, so forget the fattening microwave kind which is laden with salt and grease, and grab some plain unpopped kernels instead. They are surprisingly cheap, which is another bonus.
An ounce of those contains just 1 gram of fat. You can pop these kernels yourself without needing any fat.
What You Will Need to Make Popcorn without Oil
Grab yourself 1/3 cup of plain kernels, a medium to large pot with a tight-fitting lid, some oven mitts or an oven glove, and some salt or another flavor to add to your finished dish. You can use more or less popcorn depending how much you want to make, but if you're using a lot then you will need to cook it in batches because of course it expands a lot and needs room to pop. Continue reading →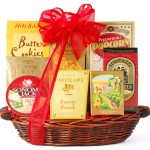 If you aren't sure what to give as a gift, then a gourmet food gift basket is a wonderful idea. Giving the gift of food never gets old. Everyone loves to eat and there are gift baskets for every budget and taste. Choose from the best gourmet food gift baskets to find the perfect one for the occasion.
You can get themed gift baskets, perhaps with a range of delicious cheeses and some crackers, or you might prefer something offering nuts, cookies, preserves, wine and more, so there is definitely something for everyone in there.
Best Gourmet Food Gift Baskets: Some Ideas
Give a gift hamper to a family, couple or individual and personalize it by adding a special message. You could make your own food gift hamper but then you would need to purchase the hamper, all the items to go inside plus some straw, shredded paper or other stuffing, and then shrink wrap plastic around it and attach bows or ribbons.
It is far easier and quicker to simply order one online, and you can check other people's gift basket reviews before you buy, to help you make a good choice about the best gourmet food gift baskets. Continue reading →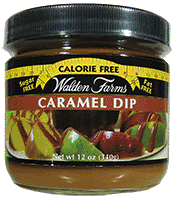 Flavorful Items to Complement Your Diet
This calorie free food is for anyone looking for items which do not contain calories, carbohydrates, fat or sugar. Doesn't that sound exciting!
Their range includes fruit spreads, regular and flavored mayo, pouring syrups, salad dressings, pasta sauces, whipped peanut spreads, dips for chips or fruit, condiments, and more.
Carb-Free Too
These products contain no carbs either, so you can enjoy as much as you want. But what do these calorie free food products actually taste like? I have bought a selection of them recently, to try them out for myself, and I have to say some are better than others. Continue reading →
Other Posts You Might Like