Reviews

See all the best keyboard cases for iPad Mini and pick out your favorite. There are iPad Mini cases with keyboard for every taste and budget, no matter whether you want a cute pink one, a handy one which doubles as a padded case, something neat for work, or something else.
The iPad Mini is the newest Apple product on the market but there are already plenty of cool accessories for it. If you have one of these tablets already then you will want a cover to keep it safe and a keyboard to make typing speedier.
Touch typing on the screen is time-consuming because it is usually one-fingered unless you have mastered the art of typing quicker on there, but it is never going to be as quick as using a keyboard. That's why I wanted to look at iPad Mini cases with keyboard for myself and compare them, because they are so much quicker to use! Continue reading →
Some More Hot Content For You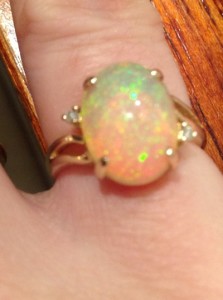 Opals are a magical stone and no other stone looks like them. The fire in an opal is truly amazing and setting an opal on a silver or gold ring showcases the stone's beauty to perfection. I love large opal rings and can't get enough of their gorgeous fire.
Do you already have an opal ring or are you just curious about the different types of opals or the different opal ring settings you can choose from?
Because, really, there are lots of large opal rings to choose from, and you are going to be spoilt for choice. I was, when I was shopping for mine.
I have gathered together lots of different opal rings all in one place so you can take your pick of the rings and do some investigation into prices and styles. There is something for every budget and taste.
Pictured: the Opal Ring I Bought on eBay Continue reading →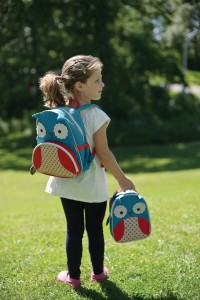 School backpacks for girls come in a huge array of different styles, colors and designs, which will ensure that you can choose a style that your little girl will love.
There are several different elements that you need to consider before purchasing the backpack. These include the durability, price, style and versatility of the backpack.
The age of your child will often determine the size of backpack that you need to choose, as older children will need larger bags to carry books and materials.
You will be amazed at the amount of equipment which your child will need for school. However, you should not expect your child to lift a backpack that is too heavy. There are plenty of great school backpacks for girls to choose from which are comfortable to wear and great looking so your kids will want to wear them.
All girls want to create a stylish look when they go to school so choosing the right backpack for girls is essential. There are several character backpacks available, which can be fun and stylish, ensuring that your daughter enjoys carrying the backpack. Once you have chosen the color and design of the backpack, you need to look at the features and durability. Continue reading →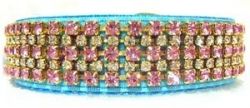 Swarovski crystals are beautiful and if you are looking for an extra special collar for your feline friend then why not buy Swarovski cat collars? Costing less than you might imagine, these lovely collars will look gorgeous on your cat.
I have tried a few different ones, although my favorite is the simple 10-diamonds on velvet style. My cat Cleo is black with flashes of gray in her fur, so I usually go with a bright color like pink or red. She's 9 so she has had a few collars and she had her current one for a couple of years so far.
Choosing Swarovski cat collars is not difficult. Just pick out something which you like and make sure you get the correct size. Continue reading →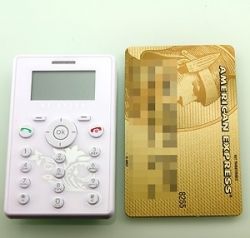 Although the first cell phones were the size of a house brick, they have rapidly come down in size! Today you can choose from various sizes and styles including surprisingly tiny cell phones.
There is something for every taste and if you have been shopping recently you might have been baffled by the sheer amount of choice there is nowadays.
Does Size Matter Then?
They say size doesn't matter, but it does when you are talking about a phone! Tiny cell phones have great appeal because you can carry them around easily and bulky cell phones are a thing of the past.
Perhaps you fancy a razor-thin cell you can slip into your back pocket or something tiny that you can keep in a wrist-purse while dancing. The sky is the limit pretty much and you can pick all kinds of colors too. Who wants a great big bulky phone when a smaller model, in fact a tiny one, can do everything the bigger one can. Continue reading →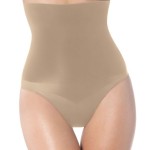 Women's control underwear is the easy, pain-free way of smoothing out those love handles as well as your belly and other bits and pieces you would prefer weren't there. Maybe you already own Spanx control underwear to keep those wobbly bits under control.
Browse and shop for all the best control underwear and wear figure-hugging skirts and dresses once more. Control panties are just as comfortable as regular panties. The material stretches and holds you in, and you will forget you are wearing them.
Spanx Control Underwear : Plenty of Choice
Body contouring undergarments are available from lingerie stores and you can also buy this magic underwear online. The size you need is the size you currently wear, so you can order the right size for you.
Body shape wear comes in various styles, colors and designs, so whether you want a girdle to hold your tummy in so you can wear a new dress or slimming shapewear for women which goes from just under the bust to the thighs, you can browse what is available and take your pick. Continue reading →
Other Posts You Might Like