Chicken and Walnut Pate Recipe
Paté always makes a great starter and this tasty chicken and walnut pate recipe can be made in minutes. Whole wheat toast is particularly good with this recipe but white toast with this chicken and walnut pate recipe would certainly be fine too. It is up to you, so serve whatever kind of toast you prefer, even offer both whole wheat and white if you have dinner guests and are not sure about their preference.
Homemade Chicken Walnut Pate? Yum!
Making your own chicken and walnut pate recipe is such a good idea because, let's face it, shop-bought pate is nothing special. Anyone can buy pate and serve it with toast and then what is going to impress your dinner guests, the fact you can make toast?
No, follow a recipe like this and make your own. Not only will your culinary skills be more appreciated but the flavor will be so much better.
This chicken and walnut pate recipe features liver sausage, walnuts, sherry and more, and while the pate itself might have a rustic appearance, the flavor is quite sophisticated. Serve this typical French pate and just sit back and listen to all the compliments coming your way, because they will.

Easy Chicken and Walnut Paté Starter
Liver sausage is the basis of this tasty pate, and that is combined with chicken, garlic, sherry and walnuts for an exquisite flavor. The texture is perfect too. Serve with melba toast or crackers.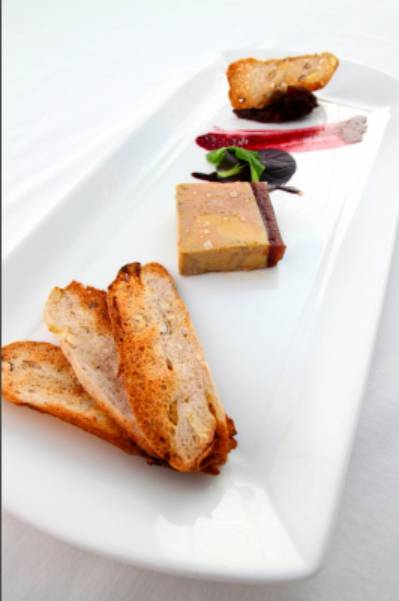 Author:
Victoria Haneveer
Ingredients
175g (6 oz) liver sausage
125g (4½ oz) cooked chicken, chopped
1 clove garlic, crushed
50g (1¾ oz) walnuts, roughly chopped
Freshly ground black pepper
3 tablespoons medium sherry
Toast, to serve
Sprigs of parsley, for garnish
Instructions
Mash the sausage, garlic and sherry until smooth.
Add the pepper, walnuts and chicken.
Divide between 4 individual dishes and garnish with parsley.
Serve with buttered wholemeal or white toast.
Pate is a very popular idea for an appetizer because it is meaty, tasty and everyone will be able to identify it. Because pate is such a carnivores' dish it is ideal for meat lovers. If you would prefer a fish pate instead of this chicken and walnut pate recipe, you might prefer
this fish mousse recipe
instead. Anyway you may serve this with toast triangles (cut each slice of toast into 4 triangles) and butter which is soft enough to spread. Some fruit preserves are also great with pate because the sweetness contrasts so well, or you could try a sweet chutney or similar. This is quite a filling recipe so keep the portions small if there is a main dish on the way soon afterwards.
Photo by FreeDigitalPhotos.net
Some More Hot Content For You
Other Posts You Might Like