White Food Recipes for After Teeth Whitening
Having your teeth professionally whitened is the best way to get that gorgeous pearly shade without breaking the bank on veneers or another expensive treatment. The process itself is usually painless although your teeth might be a little sensitive afterwards. You will need white food recipes for after teeth whitening for a couple of days. Even though it's possible to fashion a menu from the list of 'allowed' white foods it's helpful to have some fresh ideas to keep things interesting!
Read on to learn what you can eat after teeth whitening, what you must avoid after teeth whitening, and some more teeth whitening aftercare advice. I have had mine whitened twice now and I have done the white food diet twice. It's not the most exciting diet in the world (far from it!) but it is doable.
What Can You Have Immediately After?
So before we look at the white food recipes for after teeth whitening, let's figure out what you can't do or have right after the treatment. Don't drink anything except water for the first hour or 2 after having your teeth whitened and try to avoid smoking and staining foods for 48 hours afterwards. In fact the longer you wait, the better for your teeth. Rinse your mouth after each meal to avoid food particles between your teeth and if you do accidentally eat staining food brush your teeth immediately to minimize the damage.

Knowing white food recipes for after teeth whitening isn't all you need to know either: avoid lipstick and colored lip gloss for the first 48 hours (a clear balm or gloss is fine) and do not use colored mouthwash either. Brush and floss as normal though (although do not brush until the next day if you have had a late night treatment) and use a straw when you drink. You might want to avoid iced or very hot drinks for a day or so too if your newly whitened teeth are a bit sensitive!
White Foods to Eat After Teeth Whitening
The rule of thumb is this: if it can stain a white T shirt or a white ceramic coffee cup then it can stain your teeth, so if in doubt it is best to avoid food or drink you are unsure about. It is best to avoid all non-white food and also all fat, to let your teeth enamel pores close properly and your teeth themselves to re-hydrate properly, for the very best and most beautiful results.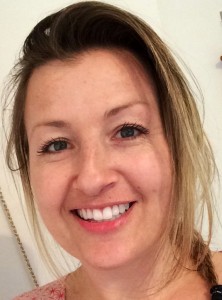 This list might seem rather restrictive and uninspiring but it is best to take care of your teeth for the first 48 hours after having them whitened and stick to the list properly, then you will be rewarded with a beautiful white smile.
After the 48 hours are up, the enamel pores of your teeth will have closed (maybe as soon as 12 – 24 hours afterwards actually, but it's best to play it safe) and you can have whatever you like, although drinking dark drinks through a straw and cleaning your teeth after eating 'staining' foods is always good practice.
Drinks You Can Have
Still or sparkling water (including flavored water if it is clear)
Tonic water
Clear lemonade
Nonfat (skim) milk
Clear 100% pure coconut water (not coconut milk)
Clear liquors (vodka, gin, white wine, Malibu etc)
Drinks You Cannot Have
Tea
Coffee
Cola
Fruit juice
Colored soda
Full-fat milk
Colored alcohol (beer, red wine etc)
Food You Can Have
Skinless chicken without added fat
Skinless turkey without added fat
White fish without added fat
White rice
White pasta
Plain cottage cheese, white string cheese or white cream cheese
Cauliflower
White onion
Egg whites
Mashed, boiled or baked potatoes (peel them first)
Rice Krispies cereal with skim milk
Crustless white bread or pita bread
Bananas
White beans and white bean dip
Tofu
White cheese sauce
White chewing gum
White low-fat yogurt
Food You Cannot Have
Colored vegetables (carrots, corn, peas, mushrooms, broccoli etc)
Colored salad veggies (beets, lettuce, tomatoes etc)
Wheat-based breakfast cereal
Whole wheat bread
Egg yolk
Colored pasta
Candy and white chocolate
Fruit (it is too acidic, especially citrus, apart from bananas which are OK)
Red meat (beef, lamb, pork etc)
Colored fish and seafood (shrimp, salmon, tuna etc)
French fries
Butter, margarine, cream
Anything else which is not white or off-white!
White Pasta in White Cheese Sauce
A tasty, easy, white-only meal which is perfect food after teeth whitening. Eat this at room temperature as a cross between a hot pasta dish and a pasta salad, to avoid sensitive teeth pain.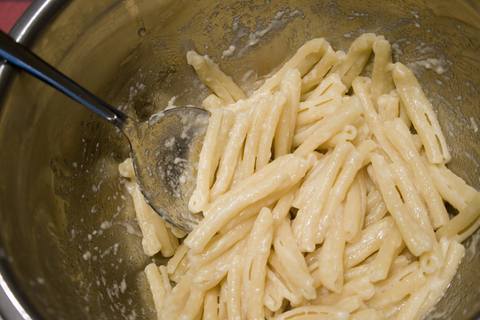 Author:
Victoria Haneveer
Prep time:
Cook time:
Total time:
Ingredients
3 oz (85g) uncooked white pasta
¼ cup (125 ml) low-fat cream cheese or low-fat white pasta sauce
2 oz (60g) raw chicken or turkey breast (optional)
1 tablespoon minced white onion (optional)
¼ teaspoon garlic powder (optional)
Salt, to taste (optional)
Instructions
Poach the chicken or turkey in water for 10 minutes or until no pinkness remains, then dice it.
Meanwhile cook the pasta to al dente, following the instructions on the package, then drain well.
Stir the onion and/or garlic (if using) into the cream cheese or pasta sauce.
Toss the sauce with the cooked, drained pasta.
Add salt to taste if necessary.
Let it cool down a bit if your teeth are sensitive after the whitening, and enjoy at room temperature.
Notes
Adapt this recipe however you wish, as long as you stick to the all-white and low-fat rules
Leave out the poultry if you are vegetarian
Use any pasta you like such as macaroni, penne, fettuccine etc
Add some white beans if you like, or some cauliflower to make it more nutritious
Why not double up the recipe, so you can have this for salad tomorrow as well?
Tooth Sensitivity and Food Temperature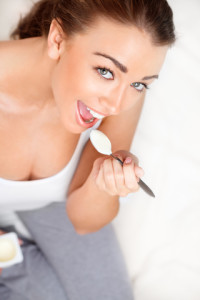 Room temperature food and drinks are the best option for maximum comfort and less risk of pain.
Even if your teeth do not feel particularly sensitive after the procedure, a mouthful of hot pasta in (white) sauce or a spoonful of cottage cheese straight out of the refrigerator might give you a sharp pain in the mouth. (Believe me on this one!) You should know this as well as the white food recipes for after teeth whitening.
So let your food either cool down a bit or warm up a bit, so it comes to near room temperature, for a more comfortable eating experience.
You can cool pasta and rice quite quickly by draining it after cooking them spreading it out over a metal tray. This is quicker than leaving it in a hot pan anyway.
Obviously do not let chicken or dairy products sit at room temperature for hours, for safety reasons.
How to Soothe Tooth Sensitivity
OK, now forget about white food recipes for after teeth whitening for a minute, and read this. If you're in pain this is the most important thing! If you do experience sensitivity you can take some Tylenol or rub Bonjela teething gel on your gums.
Some people get 'zaps' from their teeth while others don't seem to get any pain at all, or very little.
You can get toothpaste for sensitive teeth which might also help if you are having this problem. Even if it's quite bad, rest assured it should be over within 24 hours and just be careful what you eat during this time.

Banana Milkshake for After Teeth Whitening
Bananas are non-acidic so you can whiz them up with nonfat milk to make a delicious milkshake or smoothie after teeth whitening when colored drinks and other fruits are a no-no.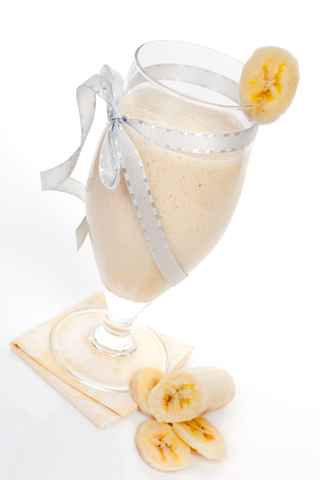 Author:
Victoria Haneveer
Cuisine:
USA (Traditional)
Ingredients
1 peeled, chopped banana
1½ cups (375ml) nonfat (skimmed) milk
Pinch of artificial sweetener or white sugar (if you must!)
Instructions
Put the ingredients in a blender.
Puree until well mixed and serve immediately.
Drink this through a straw.
Notes
It is best to avoid ice in case your newly whitened teeth are sensitive
White Food Recipes for after Teeth Whitening: More Ideas for The White Food Diet
You can have egg whites so how about an egg white omelet? You can add white cheese to it to give it some flavor, and perhaps also salt, garlic powder and white onion. Rice Krispies breakfast cereal is nice. Pair it with nonfat milk and you have a tasty, filling breakfast.
Boil and drain some cauliflower florets then pair with a white cheese sauce to make cauliflower cheese, which is nice with poached chicken. Served with a glass of your favorite white wine, this makes quite a nice dinner. Actually this was one of the first white food recipes for after teeth whitening dishes I prepared and it was good.
Toss room temperature cooked white pasta with low-fat mayonnaise to make pasta salad and add white beans, cauliflower florets, minced onion, garlic, and perhaps some chicken, turkey or white fish, and enjoy this tasty pasta salad without ruining your pearly whites.
'What food can you eat after tooth whitening' a lot of people wonder, but read through the above lists a few times and you will have even more ideas come into your mind, about how to combine the ingredients.
Teeth Whitening Aftercare
Teeth whitening aftercare is really important because the pores in the tooth enamel are open and your teeth are dehydrated so any saliva or liquid you have eaten/drunk will get sucked in.
This is why you need to avoid 'staining' foods. Learn what to avoid after teeth whitening, some white food recipes for after teeth whitening, and the results of your treatment will be so much better.
Some More Hot Content For You
Other Posts You Might Like