Beef and Avocado Wrap with Horseradish Dressing
If you are looking for brand new lunch ideas, this beef and avocado wrap is certainly deserving of your consideration. Teaming juicy roast beef with fresh avocado and a homemade horseradish dressing, this is just so good.
I had some deli beef and a tortilla in the refrigerator and decided to make a horseradish dressing rather than just spooning in some of the horseradish sauce. I also had half an avocado left over from some tortilla pizzas I made last night, so threw that in there too. The resulting beef and avocado wrap sandwich was amazing and I immediately went out and made another!
Variations and Tweaks for a Beef and Avocado Wrap
You can tweak this beef and avocado wrap recipe as much as you wish. Your basic ingredients are the tortilla and the beef. You can then figure out what ingredients you have to use and really make this beef wrap your own.

Try mustard or curry powder instead of the horseradish, or swap the avocado for cucumber and lettuce. Bear in mind these are better served right away, especially if you use lettuce which tends to go soggy after 10 minutes.
If you're making this beef and avocado wrap for lunch in advance, stick with the beef, avocado and horseradish dressing, and rub lemon or lime juice over the avocado first, so it doesn't brown. This is quick and easy to make. It took me about 2 minutes. And the beef and avocado offer lots of nutritional value too.

Beef and Avocado Wrap with Horseradish Dressing
Roast beef, avocado and a homemade horseradish dressing come together as the filling for your tortilla, and the resulting sandwich is simply incredible.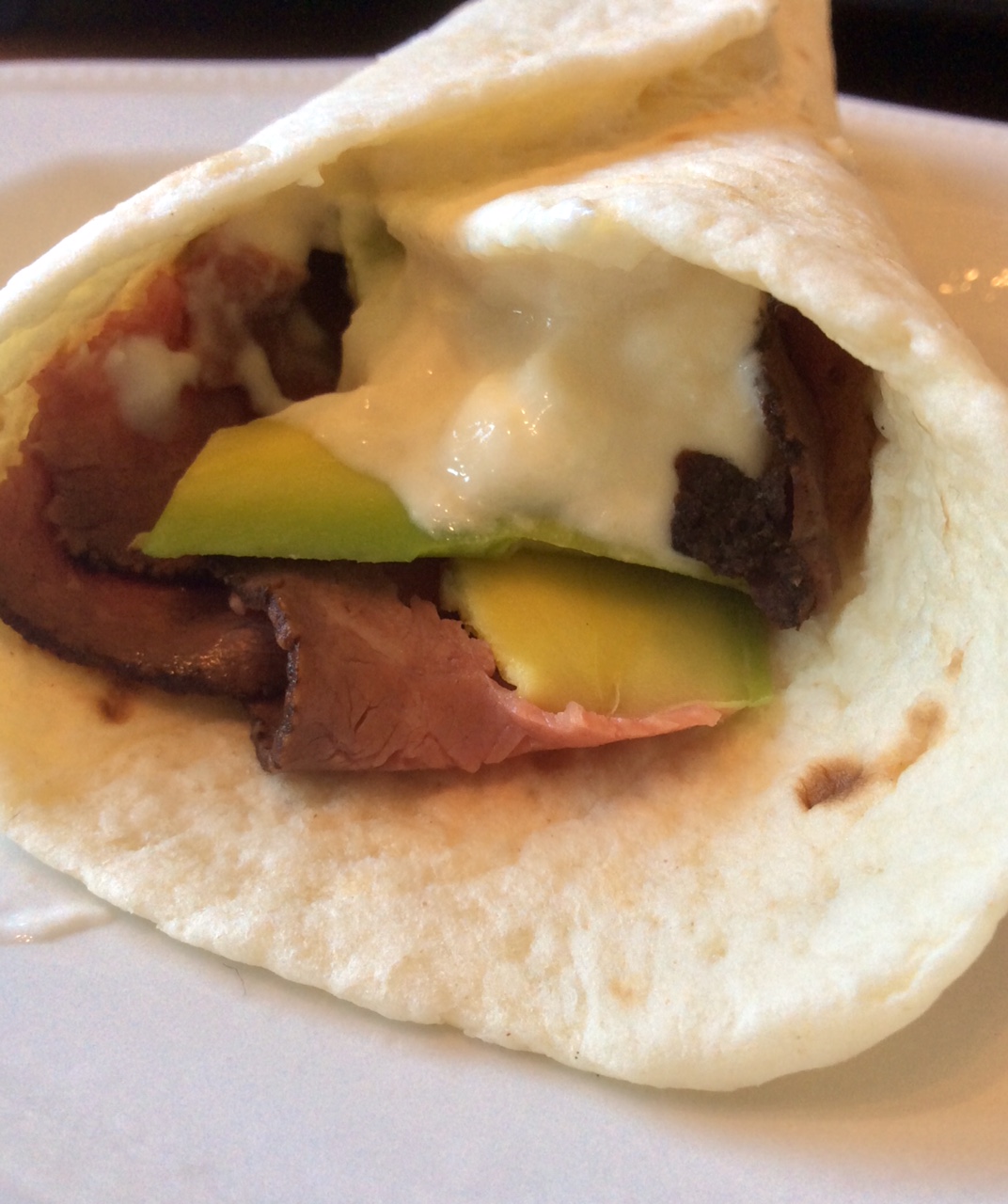 Author:
Victoria Haneveer
Ingredients
1 flour tortilla
2 slices deli beef
½ avocado
2 tablespoons sour cream
1 tablespoon cream cheese
1 teaspoon prepared horseradish
Instructions
Warm the tortilla for 10 seconds in the microwave.
Put the beef and avocado on the tortilla.
Stir the sour cream, cream cheese and horseradish together to make the dressing.
Spoon the dressing evenly over the beef and avocado.
Wrap the tortilla and serve.
Some More Hot Content For You
Other Posts You Might Like