Buttermilk Ranch Dressing with Sour Cream
This buttermilk ranch dressing with sour cream is one of the best salad dressing recipes I've made in a while. I just had it with baby kale, deli beef, parmesan, crispy fried onions and raisins, and it made a really nice meal. If you use low-fat mayonnaise you can get a large serving of this buttermilk ranch dressing with sour cream for about 90 calories, or else you can use regular mayo if you prefer.
A Perfect Ranch Flavor
I didn't have fresh chives when I first made this buttermilk ranch dressing with sour cream so I used dried. I think fresh would work better, so I will make sure I have some of that next time. I used the Tabasco sauce even though it is optional. I just like the spicy kick it gives the dressing.
As for the vinegar, you might want to add a little bit (only a tiny bit!) to add that characteristic 'tang' to the ranch dressing, but it might not need it, so add that right at the end in case you don't have to.
How to Serve Buttermilk Ranch Dressing with Sour Cream
This buttermilk ranch dressing with sour cream is wonderful as a dip or a salad dressing. It will keep for a few days in the refrigerator, actually thickening up and becoming more dip-like than dressing-like. The garlic flavor seems to intensify too, so bear that in mind if you're going to be making this ahead.
The buttermilk ranch dressing with sour cream recipe makes 4 generous servings (8 smaller ones). I used Hellman's Lighter than Light mayo, and it worked out 90 calories per 1/4 of the recipe. I find that mayonnaise particularly tangy so I didn't use the vinegar in the recipe, but some mayos seem to have a plainer or simpler flavor, so you ought to use your own palate and judgment when making this.
More About Buttermilk
Buttermilk is a really nice ingredient to use when making a dressing and it goes with everything, such as poppy seeds to make a buttermilk poppy seed dressing or even pesto and aioli to make a stetson salad dressing.
My husband is Dutch so considers a glass of buttermilk a normal beverage to have with lunch. I am not so I don't! You can also use it to marinate chicken overnight to give it a really tender texture and nice flavor. Whatever you do with buttermilk, keep some in the refrigerator because it's versatile.

Creamy Buttermilk Ranch Dressing
Sour cream, buttermilk and mayo team with garlic, dill, chives and other ingredients to make this rich and creamy ranch dressing. Serve this as a dressing or dip. The flavor is tangy and wonderful.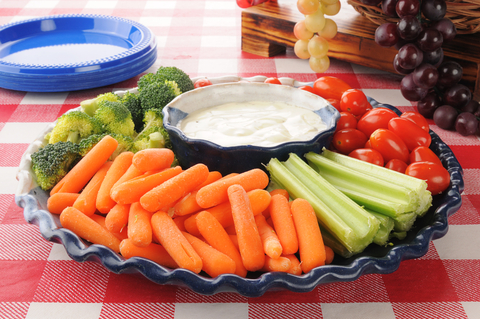 Author:
Victoria Haneveer
Recipe type:
Salad Dressing
Ingredients
½ cup (125ml) sour cream
½ cup (125ml) buttermilk
1 teaspoon salt
¼ teaspoon black pepper
1½ teaspoons dried dill
¼ cup (60ml) low-fat mayonnaise
2 minced garlic cloves
1 tablespoon finely chopped fresh chives or ½ teaspoon dried
2 teaspoons lemon juice
¼ teaspoon onion powder
Dash of vinegar (optional)
Few dashes Tabasco (optional)
Instructions
Whisk the ingredients together.
Alternatively put all the ingredients in a food processor and puree until well combined.
Taste and adjust the seasonings if necessary.
Keep for several days in an airtight container in the refrigerator.
Nutrition Information
Serving size:
¼ of the recipe...
Calories:
90
Some More Hot Content For You
Other Posts You Might Like