arc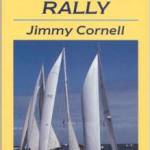 The Atlantic Rally for Cruisers is incredible and attracts thousands of spectators every year as it leaves Las Palmas in Gran Canaria for Rodney Bay, Santa Lucia. Every year since 1986, this amazing transatlantic rally has set sail and crossed the 2700 nautical miles of Atlantic Ocean. The event begins in November and attracts over 200 yachts from all over the world.
The ARC, as the Atlantic Rally for Cruisers has been named, is considered to be the most successful sailing event in the world and attracts amateurs as well as professionals from over 20 different countries. For many keen sailors this opportunity is a once in a lifetime dream. The yachts will cross the Atlantic Ocean from one beautiful island to another.
How Many Days is the Atlantic Rally for Cruisers?
The journey will take on average 14 to 21 days to complete, and can be an exhilarating experience depending on the weather conditions.
The race is considered to be friendly, which makes the journey far safer and more enjoyable for everyone. Every yacht that takes part in the race must have full safety equipment, including VHF radio and a life raft. Continue reading →
Other Posts You Might Like