banana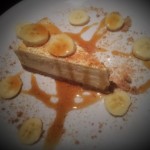 There are many types of cheesecake to choose from – chocolate, caramel, strawberry… the list goes on. Banana cheesecake is especially good though, and better still it is easy to make. This dessert is wonderful after any kind of main dish and you will probably want seconds because it's so good!
Our recipe uses vanilla wafer cookies and butter to make the crust, then the main layer is made with mashed bananas, sugar, cornstarch, eggs, cream and vanilla. The banana cheesecake is baked briefly in a hot oven then finished off in a cooler oven. When the middle is nearly set but still a little jiggly it is done.
How to Serve this Banana Cheesecake
Serve this with a few banana slices if you like. If you are cutting the banana more than a few minutes before serving the cheesecake, coat the slices in lime or lemon juice else they will turn brown.
Continue reading →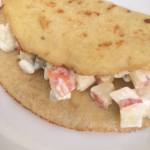 Whether you are looking for a tasty breakfast recipe, a quick snack or even a sweet treat when you get peckish in the evening, this easy banana pancakes recipe is ideal. You can combine the ingredients in a couple of minutes, then cook the pancakes in a skillet on the stove for a few minutes.
Serve them just as they are, drizzled with some syrup or perhaps will chopped fruit or berries as a filling. You can also tweak our recipe, perhaps adding some cinnamon or nutmeg or even a little brown sugar. The sweetness of the banana means you don't really need to add any sugar to the pancake batter, especially if you are going to serve it with syrup, but you know your palate best, so tweak it as you wish.
You can cook these in oil, butter or cooking spray, as you wish. Don't make them too thick, so unless you have a big skillet you might wish to divide the batter in 2 and cook 2 pancakes. Cook them on one side, then flip and cook the other side. The raw batter is very pale yellow, nearly white, and the finished pancakes are golden.
Continue reading →
Some More Hot Content For You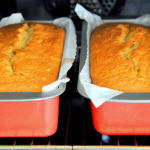 This incredibly easy banana bread with applesauce recipe is made by combining bananas with applesauce, eggs, vanilla and flour. Some sugar, baking soda, baking powder and salt also go into the mix. Making this is very straightforward because you just have to combine the ingredients in a bowl, transfer the resulting mixture into a greased loaf pan, and then you can bake it until done.
Easy Banana Bread with Applesauce: Such a Tempting Snack
Served hot with butter and honey, this makes the most amazing snack, and it is a great comfort food. Homemade banana bread appeals to all the family from the youngest to the most senior, and there are all kinds of tweaks you can apply, such as adding chocolate chips, walnuts or raisins.
The applesauce increases the sweetness without having to use extra sugar, and it also helps keep the bread moist and dense, which good banana bread should be. Make this easy banana bread with applesauce loaf for the kids and they'll be sure to enjoy it.
Continue reading →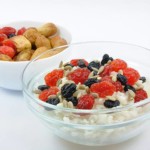 Although fried banana wontons are not the most diet-friendly dessert, they are great for an occasional treat. If you want something a bit healthier, then you could adapt this recipe or make another one. Healthy desserts with banana as one of the ingredients are sure to satisfy your sweet tooth and they're healthier than a simple carb and sugar confection. Try baking the banana wontons instead of deep-frying them. You will need to spritz a little spray oil on them to get them crispy but baked wontons are also very good. You can serve a sugar-free chocolate sauce or fruit sauce with them.
Grilled Banana Recipe
Let's think of some more healthy desserts with banana ideas. Something else you can make is grilled bananas. Simply peel a banana and wrap it in foil after adding some cinnamon, sugar or sweetener, and perhaps a tot of brandy or sherry too. Tightly seal the foil and pop the banana on the grill for ten minutes. Serve it as it is or with some cream or ice cream. Grilled bananas are lovely. Continue reading →
Other Posts You Might Like