cajun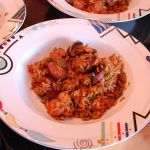 There are not many exact recipes in Cajun cooking, because most of it is done to taste not to measurements, and the same dish can be prepared a different way each time, even by the same chef. This is because Cajun cuisine is an art form and the result of the dish depends on the mood of the chef as well as what happens to be in the refrigerator and cupboards. This means creating classic Cajun food is largely about getting a 'feel' for the ingredients and flavors.
Although there are plenty of adaptations and tweaks you can make when making classic Cajun food, if you do want to follow a recipe it can be hard to find the right ingredients outside the New Orleans area. The fresh spices and seasonings can be hard to get, along with ingredients like Andouille sausage and fresh crawfish.
If you want to learn how to make classic Cajun food though, it is essential to get the ingredients so check grocery stores with Cajun seasonings or visit a specialty food market. A lot of Cajun recipes need time to simmer so set the scene with some jazz music and prepare for a wonderful eating experience like no other.
Continue reading →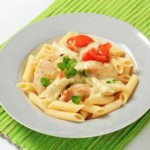 Are you in the mood for Cajun cuisine or something Italian? This Cajun chicken pasta recipe offers the best of both worlds. Pasta is an Italian favorite of course, and Cajun seasoning just brings out the beauty of the chicken and the pasta, resulting in a dish you will adore. You might have enjoyed something similar before or perhaps the combination of Italian and Cajun is a brand new treat for your palate. Either way you will certainly enjoy this tasty dish.
This is simple enough for beginner cooks to master and once you have made it you will be sure to want to make it again. The following recipe makes enough for 2 people so you can easily double it to serve 4 or triple it for 6 (or 4 hungry people!) Serve some salad leaves on the side if you want.
A lot of home cooks rely on creamy pasta with chicken, shrimp or similar as one of their regular weeknight menus, but try a pinch of Cajun spice in the mix and you will be really impressed with the results. There are a few Cajun chicken pasta recipes free online and so many chicken pasta dishes to choose from, but this is one of the best, and the following recipe is how I personally like to make it. Continue reading →
Some More Hot Content For You
Other Posts You Might Like