carb blocker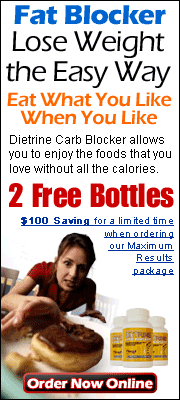 Dieting isn't always easy. If it was, we would all be slim, right? The problem with a lot of diets is you have to deprive yourself of your favorite foods (you know, all those ones that taste good) and feel hungry in order to shed a pound or two, if you're lucky. So what about carb blockers – everything you need to know about these might just convince you to give them a try but honestly, do they really work?
Reducing the intake of carbs is a popular way of lowering weight, and you can try diets such as Atkins to show you how to keep your carbs very low.
The problem with diets like this is they eliminate (at least in the interim phase) healthy carbs such as sweet potatoes and strawberries as well as the bad ones like ice cream and soda.
White rice, white pasta, processed foods, pastries and high-sugar sodas are largely responsible for obesity, at least to a degree.
Nobody ever got fat eating too many strawberries. Well, not unless they top them with mountains of ice cream anyway. Continue reading →
Other Posts You Might Like