cats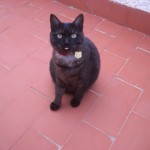 Our furry feline friends have some fascinating behavioral habits which might be confusing to their owners but they do have explanatory reasons. Why do cats purr for example? Does it mean they are happy and content? Here is a look at some of the more common feline behaviors so you can consider at least some cat behavior explained.
Cat Behavior: Why Do Cats Purr?
Cats use purring as a communication device. A cat will purr when something makes them feel happy, comfortable or safe.
A kitten and its mother often purr together as a sign of comfort and being relaxed and the kitten will continue the purring behavior throughout its life. It has also been known for dying cats to purr, perhaps to reassure or comfort themselves.
No one is really sure how a cat producing a purr. Perhaps it is because of soft palate vibrations. Maybe it is the sound of blood moving through the blood vessels. There have been electromyographical tests which show the electrical activity in a cat's muscles. Continue reading →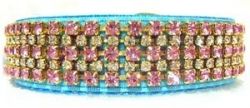 Swarovski crystals are beautiful and if you are looking for an extra special collar for your feline friend then why not buy Swarovski cat collars? Costing less than you might imagine, these lovely collars will look gorgeous on your cat.
I have tried a few different ones, although my favorite is the simple 10-diamonds on velvet style. My cat Cleo is black with flashes of gray in her fur, so I usually go with a bright color like pink or red. She's 9 so she has had a few collars and she had her current one for a couple of years so far.
Choosing Swarovski cat collars is not difficult. Just pick out something which you like and make sure you get the correct size. Continue reading →
Some More Hot Content For You
Other Posts You Might Like