chinese
This particular Hoisin duck brioche dish was inspired by a recent visit to Ruby, Exeter, where I enjoyed something very similar. Yep here I am dreaming of Ruby again!
Well anyway the duck and hoisin are beautiful together, along with the cucumber, and although I am more used to enjoying this mixture in pancake wraps, I found the brioche really good with them, since brioche is naturally sweet and chewy, and just seemed to complement the hoisin duck flavors.
What Goes with Hoisin Duck Brioche?
I enjoyed this Hoisin duck brioche with a peanut butter wolf cocktail when I was at Ruby's but you might prefer something else depending on what time of day you're having it.
I enjoyed my Hoisin duck brioche in between having the back window of our car smashed in and going to my father's wake, so I felt the cocktail was justified at the time. Sometimes you just need some great food and a nice drink to take your mind off things.
Feel free to add other stuff to the Hoisin duck brioche buns if you wish, although I find the lettuce, green onions and cucumber to be enough contrast against the duck mixture. I ordered mac 'n cheese on the side with this, which went very well in a 'fusion' kind of way! Ruby tell me they use a commercial smoker and duck legs, so my Hoisin duck brioche recipe is similar but not the same. Continue reading →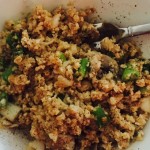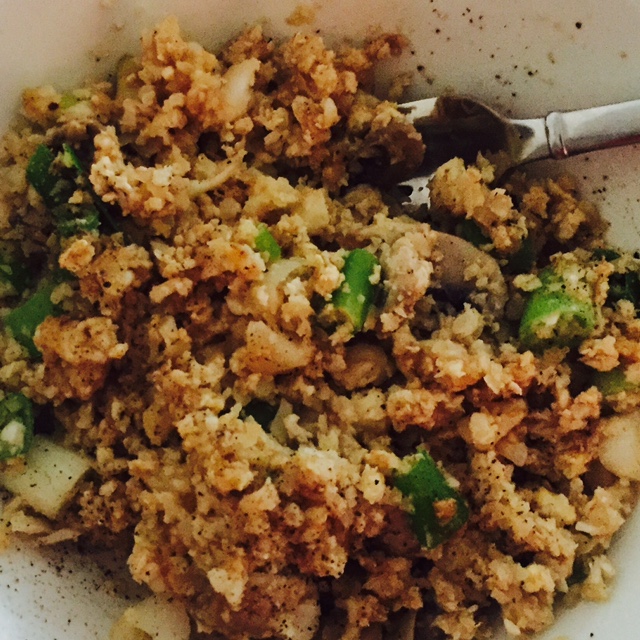 Using cauliflower instead of rice is a great idea if you are looking to cut calories, carbs, or you simply don't want to have rice but you want something similar in texture. Try this egg fried cauli  rice recipe and you will soon see what all the fuss is about!
Pop some cauliflower florets in the food processor, press the button, and a couple of seconds later you will have something resembling rice, which can be transformed into egg fried 'rice' or even something like our yummy Mexican cauli rice recipe (opens in new link) which is low in calories and tastes gorgeous.
Always a Great Meal
I made this egg fried cauli  rice recipe for lunch today and found it quick and easy. This pan-fried cauliflower rice is delicious and you can add anything you like in there. I just used green onion, mushrooms, soy sauce, egg and a dash of sesame oil along with the cauli rice but you may add anything else in there.
Perhaps you have some leftover cooked chicken or shrimp to use up, in which case throw them in and warm them up for a couple of minutes. Did you open a can of corn kernels or peas yesterday? Add a spoonful of those into the cauli-rice mix if you want. Continue reading →
Some More Hot Content For You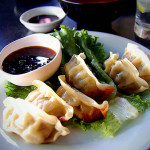 It is fair to say that potstickers are well-loved, and no wonder, when they boast such an incredible flavor in every bite. One is never enough. If you know something about potstickers history or you just like to eat them, you might already know through history potstickers have gone by a variety of names, including guotie, Peking Ravioli, pork dumplings, and wortip. Potstickers are both pan-fried and steamed.
Once the little dumplings are filled they are pan-fried on one side and then steamed in water or broth, so they end up crisp and browned on one side but easy to remove from the pan with a spatula. Try not to overcook them though, because then they will stick!
Curious Potstickers History
These little treats have been around since the Chinese Song dynasty, which dates back to 1280AD) although the exact origins are not known. According to legend however, they were invented when a chef in China's Imperial Court accidentally burnt some dumplings. Oops! Continue reading →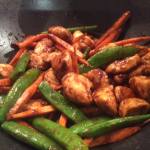 This easy Chinese chicken stir fry is the simplest Chinese recipe ever, and once you make it you will certainly want to make it again and again. We are using chicken and vegetables, along with a flavorful sauce, and this makes a wonderful dinner served with rice, noodles or your favorite Asian side dish.
You will need skinless, boneless chicken breast to make this easy Chinese chicken stir fry, along with vegetables (either snow peas and water chestnuts or carrots, or anything else you like, such as mushrooms, bamboo shoots, broccoli or bell pepper).
The sauce for the easy Chinese chicken stir fry is up to you. I like to combine 2 tablespoons of hoisin sauce with a tablespoon each of soy sauce and oyster sauce, but use whatever you had. Perhaps you want to use another kind of Chinese cooking sauce or simply add a splash of teriyaki, a splash of soy sauce and a few roasted sesame seeds. You can really go to town and get creative here because anything goes.
Continue reading →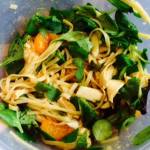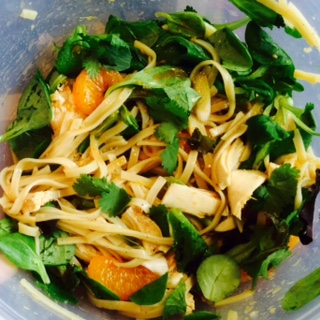 Chinese chicken salad is a tasty, nutritious option and it makes a wonderful lunch. Perhaps you usually have ranch dressing, blue cheese dressing or Italian dressing over mixed leaves and you are getting tired of it.
Or it could be you are simply looking for new lunch inspiration. Whichever is the case, this Chinese chicken salad is very simple to prepare and the flavors work wonderfully together.
What is Chinese Chicken Salad?
You can use a julienne peeler to cut the vegetables into matchstick shapes, or if you don't have one cut them by hand. We are using romaine and baby leaves in this dish too, along with grilled chicken, edamame beans, green onion and mandarin segments. The dressing is especially delicious, made with soy sauce, hot sauce, garlic, honey, mustard, rice wine vinegar, and herbs.
Continue reading →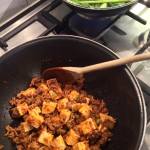 Mapo tofu, which is sometimes written mapo doufu, is a delicious Chinese recipe from the Sichuan province in China. It is comprised of tofu in a reddish, spicy bean and chili based sauce. The tofu is usually cooked with ground meat, either beef or pork, along with fermented beans. There are variations of course, and everyone has their own way of making it. Discover how to make mapo tofu and you will fall in love with this dish!
Why is Mapo Tofu Called That?
So how did mapo tofu get its name? Well the 'ma' refers to 'mazi' which is pockmarks, and the 'pa' refers to 'popo' meaning old woman or grandmother. So interestingly mapo tofu means pockmarked grandmother or, better, pockmarked grandmother's beancurd. This presumably refers to the old lady who first invented the dish. Learning how to make mapo tofu means you can relay this interesting history at the dinner table.
The Flavors of Mapo Tofu
This recipe is traditionally fiery, as many Sichuan dishes are, and this dish in particular is described using 7 Chinese adjectives, namely numbing, hot temperatures, spicy hot, fresh, soft and tender, flake, and aromatic.
The most important ingredients are the beancurd (tofu), salty bean paste or chili broad bean paste, fermented black beans, chili oil, garlic, green onions, rice wine, Sichuan peppercorns, and chili flakes. There might also be some starch to thicken up the sauce and often some kind of ground meat.
Continue reading →
Other Posts You Might Like