cooking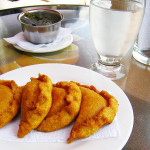 There are easy 3 ingredient recipes for every occasion, season and palate. Perhaps you are in the mood to make a hearty meat dinner or something fancy with fish. It could be that you are looking for easy 3 ingredient recipes for the crockpot because you are going to be out all day and you know you'll get home late and want to eat dinner and fall into a comfy chair in front of the TV with something already made.
Or what about making three ingredient sauces or dips for your meat, fish or chips? Some of our drinks recipes are sure to tempt you too. There are recipes for every skill level, whether you have barely set food in the kitchen before or whether you like to rustle up exciting treats for your family on a daily basis.
Some of these easy 3 ingredient recipes might be good with a grinding of salt and pepper over, or with some mayonnaise on the side or another embellishment, but if that is the case I will suggest it in the matching recipe. They are great as they are, or you can always add more, to personalize the meal exactly how you like it. Continue reading →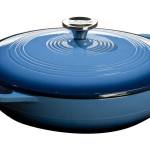 Although it can be nice to have casseroles in many shapes, sizes and colors, that is not always practical. That is, unless you have a huge budget and a lot of storage spare. Instead it makes more sense to figure out what type of casserole you need, the brand you prefer, and the size and shape you want. Also consider the material the dish is going to be made of. Then you can get the best casserole dishes for your household.
You might want to start off with one casserole dish, or you might like to invest in a set. Perhaps your favorite casserole broke and you are shopping for a replacement, in which case you will find you have more choice these days than ever before.
Best Casserole Dishes Materials
The most popular materials for casserole dishes are ceramic, stainless steel and enameled cast iron (such as Le Chasseur or Le Creuset). Cast iron casserole dishes evenly distribute heat and the enamel coating prevents rust. Continue reading →
Some More Hot Content For You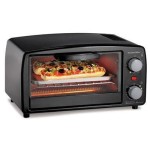 Buy the best toaster oven for less than $30 and be assured it will be perfect quality. Perhaps you have read some reviews of toaster ovens or maybe you are just thinking about adding one to your kitchen.
Non stick cookware toasters review articles are essential to provide you with the information you need to decide if this toaster will suit your needs and budget.
Toaster ovens are cheaper to run than large ones, so you can save money if you are just cooking or reheating a small amount of food. They will not overheat your kitchen the way large ovens can either, which is another benefit of the best toaster oven. Continue reading →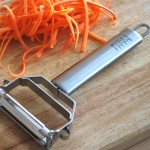 Everyone needs one of the best julienne peelers in their kitchen drawer in 2017! One of these little gadgets will glide effortlessly over your vegetables to peel them or give you matchstick-thin pieces or little strips.
Use these for making coleslaw, for prepping veggies for a salad or for making matching shapes for another use. You can also stir-fry or saute them and they cook very quickly when they are cut so finely.
When reading reviews for these the main thing is how well the device in question works, and also how easy it is to use. There are different ones to choose from and whichever one you choose depends how often you plan to use it and your budget.
You should compare a few different ones before you make your final choice as to which of the best julienne peelers are for you, and bear in mind shopping online for such a gadget is cheaper than buying from a kitchen store. Once you have a great julienne peeler you will find yourself using it all the time to cut perfect julienne veggies for all kinds of recipes. Continue reading →
Other Posts You Might Like