couscous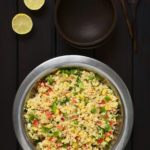 This is such a refreshing salad and it's easy to make. We are using regular couscous but if you like Israeli couscous that is also fine, or you could consider bulgar wheat for a result for like tabbouleh. This couscous salad with parsley and lime is zingy, refreshing and really tasty.
The key to making a good couscous salad is freshness. I find the more fresh ingredients it contains the better it is, so grab some tomatoes, cucumber, parsley and limes, along with the other ingredients, and you will be able to rustle up this delicious dish and experience all the amazing fresh flavors the way they are supposed to be enjoyed.
How to Serve It
Serve this as a salad or side dish (it's especially good with grilled fish or chicken) or consider taking it to work as a special lunch, served with pita bread or crusty bread on the side. This would also be great to take to a potluck buffet because it always goes down well and it's unlikely someone else will be making the same dish as you. I find that couscous salad with parsley and lime is something everyone is going to ask the recipe for!
If you have leftovers, keep the salad in a covered container in the refrigerator and use it within 2 days. You can swap the lime zest and juice for lemon if you prefer. Lemon is probably more authentic, although we like the special zing lime gives the salad.  Continue reading →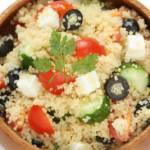 The following Greek couscous salad offers all the wonderful flavors typically found in Greek salad. Those include feta cheese, tomatoes, Kalamata olives and cucumber, along with a bright and zingy lemon-based dressing. But then you also have couscous in there which works perfectly and makes the Greek couscous salad more filling.
This Greek couscous salad is a versatile dish which can be served as an appetizer or main dish, perhaps teamed with some crusty bread and aioli or butter. It can be served chilled or at room temperature although we prefer it at room temperature because the flavors are better that way. Making a change from a Greek pasta salad recipe or other chilled Greek vegetable dish, you will find this refreshing and tasty.
Continue reading →
Some More Hot Content For You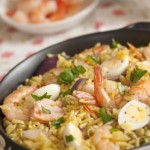 This kedgeree recipe is a traditional British breakfast from colonial India, offering a great balance of smoky and spicy flavors. Enjoy this for lunch or dinner. It is also good for breakfast if you fancy something fishy. Yes this dish is usually made with rice but try kedgeree made with couscous if you want something deliciously different.
Shrimp and haddock are combined with the rice or couscous and there are hardboiled eggs and onion in there as well, and some lemon juice which brings out the lovely fishy flavors.
This kedgeree made with couscous recipe is much simpler to make than you might have thought, so why not try this at the weekend and it might become your favorite breakfast?
A lot of people wait until they are in a hotel to sample a kedgeree breakfast for the first time, and then want to recreate it at home. If this sounds like you, then you have the recipe now, and this one is really good. If you want to make a gourmet version of this, simply swap the smoked haddock for smoked salmon. Continue reading →
Other Posts You Might Like