diet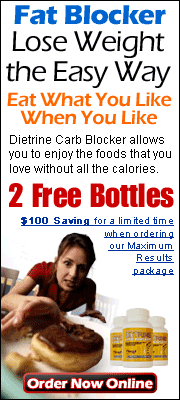 Dieting isn't always easy. If it was, we would all be slim, right? The problem with a lot of diets is you have to deprive yourself of your favorite foods (you know, all those ones that taste good) and feel hungry in order to shed a pound or two, if you're lucky. So what about carb blockers – everything you need to know about these might just convince you to give them a try but honestly, do they really work?
Reducing the intake of carbs is a popular way of lowering weight, and you can try diets such as Atkins to show you how to keep your carbs very low.
The problem with diets like this is they eliminate (at least in the interim phase) healthy carbs such as sweet potatoes and strawberries as well as the bad ones like ice cream and soda.
White rice, white pasta, processed foods, pastries and high-sugar sodas are largely responsible for obesity, at least to a degree.
Nobody ever got fat eating too many strawberries. Well, not unless they top them with mountains of ice cream anyway. Continue reading →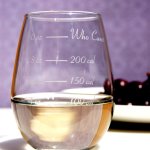 A lot of people dieting know how many calories are in food, or at least they have some idea and then find out the rest, so they can keep a record, but how about calories in wine because those count just as much. Wine drinkers might be surprised how many calories are in their favorite tipple. In fact, if you drink wine it's vital to know. So, how many calories in wine exactly?
Although most wines are less than 100 calories a glass that is not always the case and of course it depends on the serving size. Wine is lower in calories than a lot of other alcoholic drinks, with Sauvignon Blanc and Zinfandel at less than 80 calories a serving.
One glass of wine per night is apparently good for the health of your heart, making that evening glass of red an encouraging, as well as healthy, choice. Knowing how many calories in wine can help you make good choices about drinking. Continue reading →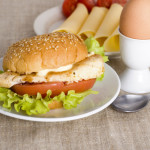 WeightWatchers is certainly a diet to consider if you want to lose a few pounds. This company was founded by Jean Nidetch from Brooklyn in the 1960s. Today WeightWatchers is international and operates in more than thirty countries. There are lots of WeightWatchers recipes you can make, most of which are really tasty.
This diet program includes regular meetings, group support and a points system to calculate how much food you can eat in order to shed excess weight.
Weightwatchers Recipes and Weight Watchers Points
Each type of food or beverage has a point value and you first calculate how many points you are allowed per day (depending on your weight, height and activity level) and then you keep track of what you eat. It helps to join Weight Watchers online and/or attend weekly meetings, especially if the support of others inspires you to keep to the WeightWatchers recipes and other allowed foods on this diet.
Continue reading →
Some More Hot Content For You
Other Posts You Might Like