dip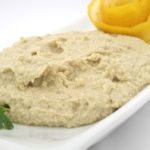 You can make a perfectly delicious hummus recipe no tahini in a couple of minutes. In fact a hummus recipe without tahini is just as good as the traditional kind. However you choose to enjoy your hummus – served as a dip with breadsticks or veggie crudites, or paired with homemade falafel in pita bread, you will love this version.
As well as the chickpeas, which are also known as garbanzo beans, you are going to need oil, garlic, lemon, cumin and salt. Those ingredients will help you get the right hummus recipe no tahini texture along with the perfect flavor. You might want to thin it with a bit more water and/or add more salt to get the flavor just right.
Two tablespoons of this delicious hummus recipe no tahini equates to 70 calories. If you still want to use tahini just add 2 tablespoons of it to the mixture in the food processor, and the delicious result is all yours to enjoy. Making several dips? Why not try our Greek yogurt avocado dip as well, or a tasty crab dip? Serve them all at once as a trio along with your favorite crackers or crudites. You can't fail to impress! Continue reading →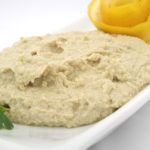 Using peanut butter instead of tahini is a great idea if you want a great-tasting and easy hummus recipe which boasts plenty of nutrition from the peanut butter. Our easy hummus recipe with peanut butter will appeal to everyone, old or young, because it is creamy and flavorful.
This hummus recipe without tahini is very simple to make and you can serve it as a dip, perhaps with celery or pita bread, or use it as a spread in sandwiches, pairing it with chicken and cucumber or salad leaves and sliced boiled egg.
How to Make Hummus Without Tahini
You will need a food processor or blender to combine the ingredients for this hummus, then you can simply transfer it into a serving dish.
The garbanzo beans, which are also known as chickpeas, can be cooked fresh ones or well-drained canned ones. Use fresh lemon juice if you have it, and you will also need salt, natural creamy peanut butter and fresh garlic.
We like to drizzle olive oil on top and sprinkle on some parsley and paprika, since they add to the flavor and also look great but you can omit those if you prefer.
Continue reading →
Some More Hot Content For You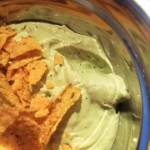 Dips are always fun to make, especially if you have a food processor and can whip them up in seconds! Although sometimes a hot dip is good, such as this hot and creamy crab dip or even our tasty artichoke dip, cool and creamy dips are also good. Try our Greek yogurt avocado dip if you like cool, creamy dips for your chips or crudites.
When I made this particular recipe I enjoyed it with Doritos, but you could serve this with crackers, vegetable crudites, melba toast, baguette bread slices, corn chips, potato chips, or anything else you want to dip in there. I made this in literally 3 minutes and the flavor was amazing. I wasn't planning to eat all of this Greek yogurt avocado dip but, uh, well you know how it is!
What You Need to Make Greek YogurtAavocado Dip
You will need some Greek yogurt, an avocado, some lime juice, and salt and black pepper to taste. If you want, you can swap the Greek yogurt for sour cream or use half and half. I've made it both ways, and both are good. Serve this as a Greek yogurt avocado dressing over salad if you want. If you prefer a thinner consistency, add a splash of milk (only a little bit because you don't want it too thin). Some cilantro in the Greek yogurt avocado dip is also nice, or you could put a small pinch of garlic powder in there. Even some hot sauce for a special zing! Continue reading →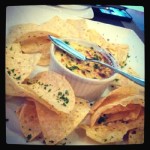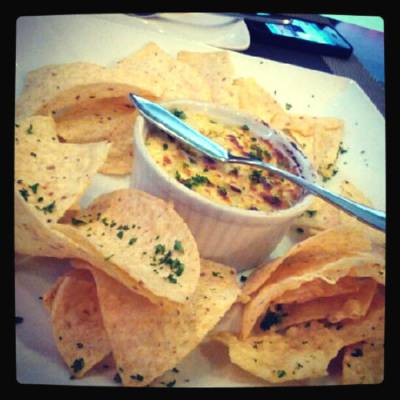 Having a party? Try this artichoke dip recipe! This is a great dip which is ideal with crackers or crudites such as celery and carrot slices. This artichoke dip recipe is also delicious with warm toasted bread. Artichokes are something a lot of people overlook in the grocery store but they are really nice, and you can use fresh or canned ones in so many recipes, such as baked pasta dishes and soups.
A lot of artichoke dips feature spinach but this one doesn't, just to make it more unique. The artichoke offers plenty of flavor of its own and does not require backup in the form of spinach. The dip comes out an off-white color because of the ingredients that go into it.
Artichoke Dip Recipe: Lusciously Creamy
Just like with any other artichoke dip, the appeal of this one lies mostly in its creaminess. A mixture of mayonnaise and sour cream means you get plenty of creamy appeal, while the parmesan cheese and lemon elevate the flavor even more. This is a really delicious recipe to make and once you have made it once you are sure to want to make it again. You can throw this together in 10 minutes and it only needs about 20 minutes in the oven to make it nice and hot. Continue reading →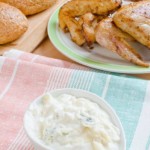 This creamy blue cheese dip blends blue cheese with cream, mayonnaise and milk, with some lemon to add brightness and garlic to complement the flavor. Serve this with chips or vegetable crudites, or consider it as a side for your next buffalo chicken recipe, since the creaminess is the perfect contrast for the heat of the hot sauce.
Creamy Blue Cheese Dip is So Easy to Make
Making this creamy blue cheese dip is really easy blue cheese dipping sauce is simply a question of adding the ingredients to the food processor and pressing the button. Give it a few seconds and your dip will be ready to serve. If you don't have a food processor use a blender. Continue reading →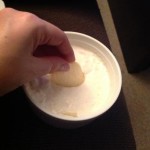 This hot and creamy crab dip recipe is lovely if you want something hot, creamy and with seafood in it. The crab is blended with cream cheese, Parmesan, hot sauce and more, for a hot and delicious dip.
The dip is not too firm or too runny, so you can use it for chips, crudites or anything else. Chips should not snap off when you dip them in because, well, that's just annoying!
Hot and Creamy Crab Dip: Serve It Nice and Hot
Because this is a hot dip, you will need to serve it immediately. Feel free to make it in advance though and pop it in the oven when your guests start to arrive. It will smell good while it heats up in the oven and the top will begin to go golden brown after 20 minutes or so. That is your cue to serve it. Continue reading →
Other Posts You Might Like