electronics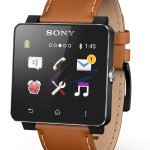 This Sony smart watch review will shed some light on this new, trendy device. So what does this gadget do? This device is worn on the wrist and it links up wirelessly with your Android device.
Read all your emails, text messages, Twitter and Facebook updates, and more on the device.
You are notified by an icon and you can tap it to read your messages. Just imagine how much easier life will be if you can simply glance at your wrist rather than have to search around in your bag trying to find your phone.
Just one glance at your wrist will let you know whether you have any calls, messages or anything else. Once you try using this you won't want to take it off. Continue reading →
Look at these cheap and reliable printers under $100. All of them are under $100 and some under $50. A low-cost one is a great investment and you can get discounted top brands which will last for a long time. Hewlett-Packard, Epson, Canon and Brother are just some of the names to look out for.
The most obvious reason to make an economical choice is that you will save money. Another good reason is that you can get just as good a one for $100 as you can for $200. Some are even cheaper than that.
What Do You Need
If you want an all-singing, all-dancing machine which will print photograph-quality shots, receive WiFi instructions so you can print from your car or use extra huge sheets of paper, then yes you might well consider going for a premium model but if you simply want to produce documents and the odd photo, why spend hundreds when you can easily look for devices under 100 dollars and find something which does the job perfectly? Find reliable printers under $100 and you'll be glad you saved the money. Continue reading →
Some More Hot Content For You
Other Posts You Might Like