europe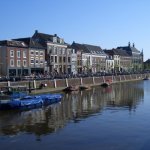 Holland, the Netherlands… call it what you like. I have lived here for 5 years so far with my Dutch husband. Just to give you a little background I'm English but lived in the Canary Islands and mainland Spain for 11 years before moving here. This piece looks at my opinions and my thoughts on the 6 best things and 6 worst things about Holland, or the Netherlands.
Attempting a Balanced View
Now before you message me, complaining that I don't appreciate the country I live in or finding fault with where I choose to live, know this – this article is about the good AND the bad. I offer my thoughts on the things I love and the things that drive me crazy. Your opinions and thoughts about Holland might not be the same as mine, and feel free to leave feedback in the comments. I respect everyone's opinion. But I still like to offer my own.
When I moved here in 2010 a few things really surprised me as being very different from what I was used to. For example, when you rent an apartment here it comes with nothing at all – it's just a cement box. Nothing on the floor, nothing on the walls… you have to buy carpet, wallpaper, everything. While that is normal to a Dutch renter it is bizarre to me. I found it strange the post office doesn't deliver on a Monday. I found it peculiar the shops don't open until midday on a Monday. I don't miss the 'siesta' hours they had in Spain but it takes a bit of getting used to of course. Continue reading →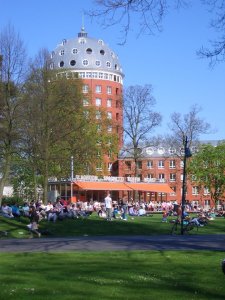 Breda (pronounced bray-DAH) is a city and municipality in the south of the Netherlands. The name comes from 'brede Aa' which means 'wide Aa', referring to where the rivers Mark and Aa meet. In 2014, Breda, Netherlands had 180,420 residents.
Breda is known for its food and drink industry, and companies like Van Melle (Mentos), Kwatta (chocolate), Hero (soft drinks), and De Faam (licorice) are based there and known throughout Western Europe.
Breda beer is exported all over the world, and there is also a sugar factory there to supply the sweet stuff to the food and beverage factories. The biggest brewery in the Netherlands, Oranjeboom, was based there before it closed down in 2004 and production was moved to Leuven and Bremen. If you're into beer, visit Breda, Netherlands and enjoy trying the local varieties.
These days the main economic activities in Breda, Netherlands are trade and business. The city is connected to other main European cities by a high-speed train line.
I married a Dutchman and have been living here for a few years, so I am going to share my knowledge and tips with you! Whether you are in Breda for a day, a week, a month, or longer, there is plenty to keep you occupied. Whether you prefer shopping, eating out, walking, visiting castles or places of interest, historical landmarks, or simply wandering around enjoying the sights, Breda offers something for every tourist. I'd say about 95% of the locals speak at least some English, and many speak very good English. Most are also friendly if you need help finding your way around or if you happen to get lost. Continue reading →
Some More Hot Content For You
Other Posts You Might Like