fragrance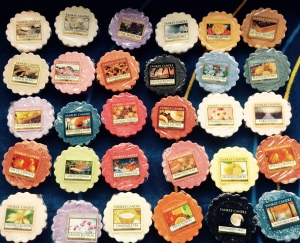 I love Yankee Candle Tart Wax Melts and can't seem to stop buying them! Since I have tried pretty much every scent, I thought I would share my Yankee Candle Tart scent reviews with you, to inspire you to try new scents and discover a new favorite perhaps.
I have an electronic tart burner as well as a tea-light one, and my husband and I both like trying new fragrances in our home. The first time I ever tried using wax tart melts was when I found a bargain set in one of the local shops here in Holland including a tea-light burner and a few small melts.
They were unbranded and didn't smell that appealing but I liked the concept and began to wonder what quality wax melts would smell like, which is when I started to order directly from Yankee Candle.
Perhaps you live close to a Yankee Candle store or even somewhere like Bed, Bath and Beyond where they sell them, in which case you can simply wander in and sniff to your heart's content. However, sniffing the melts through the packaging isn't the same as smelling them burning, so I am going to try and describe all the scents for you, to help you make your choice. Continue reading →
Some More Hot Content For You
Other Posts You Might Like