gadgets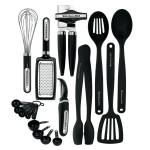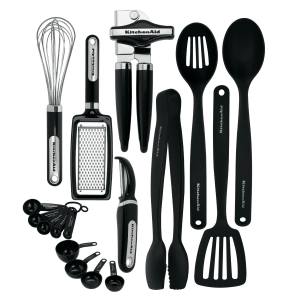 Most people already have basic kitchen appliances such as toasters and kettles but these items do break! That's why it's good that you can pick up replacement kitchen gadgets cheaply.
Other small kitchen appliances include juicers, blenders, mini blenders and coffee machines and you can get tiny kitchen appliances if you have a tiny kitchen.
Others fold up or you can store them in the cupboard on on a wall. Once you have sorted out all your main kitchen appliances, it is time to stock up on handy time-saving tools and labor-saving kitchen gadgets.
Kitchen gadgets do not have to be complicated or expensive. Some of the best and most useful tools and gadgets cost mere cents and make cookery easier and less of a chore.
Most of us already have a kitchen scale, some basic utensils and some pots and pans but what else is handy in the kitchen? Here are some good ideas for the kitchen: Continue reading →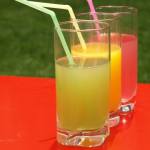 It is a fact that we are becoming more and more concerned about what we put into our bodies, the more we get to know about health issues. We are what we eat (and drink!) and we know that cooking often damages nutrients and kills healthy enzymes. This is why healthy juicing recipes are all the rage these days.
However, eating raw fruit and vegetables is not always an appetizing prospect, which is one reason healthy juicing recipes are becoming so popular.
Do you really want to sit down and eat a handful of raw kale, 2 apples, a raw beet and 2 carrots, or would you prefer to whiz these ingredients up and make a nutrient-rich drink which tastes good? Yes, healthy juicing recipes are way more appealing.
Everyone has a different palate so if you prefer your juice sweet, semisweet or savory, or you have specific fruits or veggies you dislike, or whatever requirements you have, you can find the perfect healthy juicing recipes for you – those you love to make and drink. Continue reading →
Some More Hot Content For You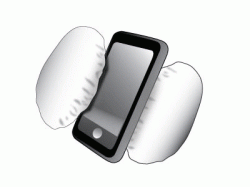 Have you heard about these useful little things which attach to the cell and open out in the case of a fall? Although iPhone airbags are still a concept rather than a reality, if these can be concealed and not add bulk to the handset this could well become a reality soon.
One drop on a hard floor can crack your screen or break it altogether, so this concept might not be as far-out as it sounds when you consider it like that. Now are iPhone airbags making a little more sense?
This continues to be one of the most popular cells on the market, and with the latest apps and accessories, it is no surprise that it remains one of the market leaders.
There are a number of quirky accessories that you can download but some may be a step too far. Whether you want mini windshield wipers or something else, anything is possible these days and new additions are being launched all the time, both the useful and handy, and the futuristic and bizarre. Whereabouts on that scale do you think iPhone airbags fall? Continue reading →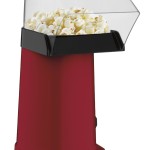 Popcorn is a delicious snack but how do you make it without using oil? Actually there are various ways to make popcorn without oil, so forget the fattening microwave kind which is laden with salt and grease, and grab some plain unpopped kernels instead. They are surprisingly cheap, which is another bonus.
An ounce of those contains just 1 gram of fat. You can pop these kernels yourself without needing any fat.
What You Will Need to Make Popcorn without Oil
Grab yourself 1/3 cup of plain kernels, a medium to large pot with a tight-fitting lid, some oven mitts or an oven glove, and some salt or another flavor to add to your finished dish. You can use more or less popcorn depending how much you want to make, but if you're using a lot then you will need to cook it in batches because of course it expands a lot and needs room to pop. Continue reading →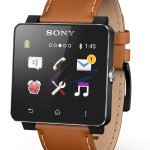 This Sony smart watch review will shed some light on this new, trendy device. So what does this gadget do? This device is worn on the wrist and it links up wirelessly with your Android device.
Read all your emails, text messages, Twitter and Facebook updates, and more on the device.
You are notified by an icon and you can tap it to read your messages. Just imagine how much easier life will be if you can simply glance at your wrist rather than have to search around in your bag trying to find your phone.
Just one glance at your wrist will let you know whether you have any calls, messages or anything else. Once you try using this you won't want to take it off. Continue reading →
Other Posts You Might Like