halloween
These are fantastic for Halloween, and suitable for the kids and grownups too. The desserts are served in little jars and you can tie some black ribbon around them to add that festive feel. Why not try this Halloween candy corn brûlée pots this Halloween?
The recipe is made in stages. You will be making several layers, then assembling the Halloween candy crème brûlée pots at the end and using a kitchen torch to get the sugar topping nice and crispy. If you don't have a kitchen torch just omit the last part.
Halloween Candy Corn Brûlée pots Make Great Halloween Fare
Halloween is a great time to experiment in the kitchen. You can rustle up all kinds of wonderful treats both sweet and savory, and these Halloween candy corn brûlée pots are certain to steal the show regardless of whatever else you have on your spook-tacular table.
Continue reading →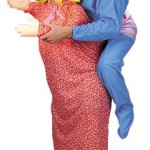 Ideas for Witty Halloween Costumes
Funny Halloween costumes may seem a strange choice but they can often make the biggest impact at the party. Not everyone wants to be a regular zombie or ghost, so maybe you are looking out for the best Halloween costumes to wow everyone on this special night.
Therefore, choosing a costume which is amusing will ensure that you represent your personality, and dress up as something different this year. Not only will you get a laugh for your clever costume, but also for turning up as something totally unexpected at the Halloween event you are going to.
Thinking out of the Box and Appealing to Everyone
You have to remember that not everyone will share your sense of humor, although there are some costumes which create a smile every time they are worn.
If you are a person who everyone knows will do something creative with their outfit, you might not have to do much. With some imagination and creativity, you can create the ultimate costume to make people smile and laugh with you. Continue reading →
Some More Hot Content For You
Other Posts You Might Like