holland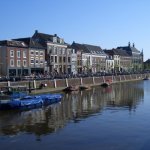 Holland, the Netherlands… call it what you like. I have lived here for 5 years so far with my Dutch husband. Just to give you a little background I'm English but lived in the Canary Islands and mainland Spain for 11 years before moving here. This piece looks at my opinions and my thoughts on the 6 best things and 6 worst things about Holland, or the Netherlands.
Attempting a Balanced View
Now before you message me, complaining that I don't appreciate the country I live in or finding fault with where I choose to live, know this – this article is about the good AND the bad. I offer my thoughts on the things I love and the things that drive me crazy. Your opinions and thoughts about Holland might not be the same as mine, and feel free to leave feedback in the comments. I respect everyone's opinion. But I still like to offer my own.
When I moved here in 2010 a few things really surprised me as being very different from what I was used to. For example, when you rent an apartment here it comes with nothing at all – it's just a cement box. Nothing on the floor, nothing on the walls… you have to buy carpet, wallpaper, everything. While that is normal to a Dutch renter it is bizarre to me. I found it strange the post office doesn't deliver on a Monday. I found it peculiar the shops don't open until midday on a Monday. I don't miss the 'siesta' hours they had in Spain but it takes a bit of getting used to of course. Continue reading →
Other Posts You Might Like