ipad mini

See all the best keyboard cases for iPad Mini and pick out your favorite. There are iPad Mini cases with keyboard for every taste and budget, no matter whether you want a cute pink one, a handy one which doubles as a padded case, something neat for work, or something else.
The iPad Mini is the newest Apple product on the market but there are already plenty of cool accessories for it. If you have one of these tablets already then you will want a cover to keep it safe and a keyboard to make typing speedier.
Touch typing on the screen is time-consuming because it is usually one-fingered unless you have mastered the art of typing quicker on there, but it is never going to be as quick as using a keyboard. That's why I wanted to look at iPad Mini cases with keyboard for myself and compare them, because they are so much quicker to use! Continue reading →
Some More Hot Content For You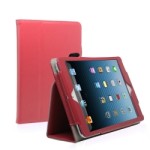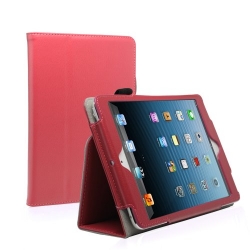 The iPad Mini is causing a huge amount of attention, with people wanting to see what the next offering from Apple will bring for the dedicated fans. Everyone wants to buy a cheap iPad mini, or at least find out more about this new and exciting product.
iPad vs. Mini iPad
The traditional iPad has proven to be incredibly popular; however, there are some quirks that people do not like. Both the size and the price of the traditional iPad put a huge number of people off purchasing this unique gadget. However, the launch of the new mini iPad ensures that both of these issues are addressed. The new iPad mini was launched in November 2012 and offers a smaller, compact version at an affordable price.
There was a huge amount of speculation surrounding the design and features of the new iPad mini, although all features and specifications are of course excellent. The new 7.85 inch screen allows a more compact tablet. The aspect ratio remains at 4:3, ensuring that the screen stays top quality. Continue reading →
Other Posts You Might Like