kitchen counters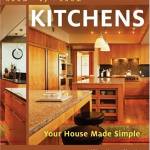 The kitchen is the heart of the house, so choosing kitchen cabinets and counters is something you ought to take your time doing. This room is where you make delicious meals, congregate during parties and get the family together for a relaxing dinner. But even though you might have all the best kitchen gadgets, your kitchen cabinets and kitchen counters might need replacing.
Why Replace Them Anyway
Perhaps your cabinets are too small or they do not match the rest of the kitchen, which is why you are choosing kitchen cabinets and counters. Before you rush out to buy new ones, there are a few things to think about. How many cabinets do you need and what size do you want? If your kitchen is on the small side, you should make the most of the space. Perhaps floor to ceiling height cabinets would be good because a lot of people have wasted space in the kitchen.
A lot of kitchen cabinet manufacturers build their wall cabinets in standard sizes, 24 inches deep and 34.5 inches high. Widths start at 12 inches and can be up to 48 inches, so bear this in mind when choosing kitchen cabinets and counters. Wall cabinets have varying depths and heights so you can put them over the microwave or fridge if you like. If you cannot find the right kitchen cabinets you might want to look at custom kitchen cabinets instead. These are more expensive but are a good investment. Continue reading →
Other Posts You Might Like