kitchen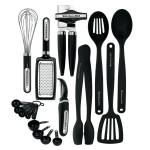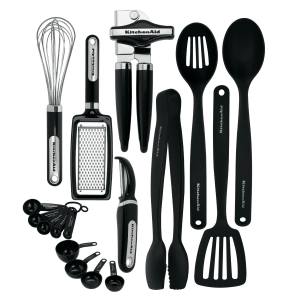 Most people already have basic kitchen appliances such as toasters and kettles but these items do break! That's why it's good that you can pick up replacement kitchen gadgets cheaply.
Other small kitchen appliances include juicers, blenders, mini blenders and coffee machines and you can get tiny kitchen appliances if you have a tiny kitchen.
Others fold up or you can store them in the cupboard on on a wall. Once you have sorted out all your main kitchen appliances, it is time to stock up on handy time-saving tools and labor-saving kitchen gadgets.
Kitchen gadgets do not have to be complicated or expensive. Some of the best and most useful tools and gadgets cost mere cents and make cookery easier and less of a chore.
Most of us already have a kitchen scale, some basic utensils and some pots and pans but what else is handy in the kitchen? Here are some good ideas for the kitchen: Continue reading →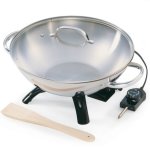 Kitchen cookware means different kinds of pots and pans which you use for different things. Some cookware items can be substituted for things you don't have and still do the job.
You can get stainless steel cookware, induction cookware, professional cookware, extra safe cookware and Indian cookware including Benglali cookware to improve your culinary experience. Choose from cookware in different sizes and made of different materials, such as glass, aluminium, steel etc. Some materials are better than others for different purposes. Before buying any kitchen cookware though, you should consider a few things.
Budget
First of all, what is your budget? With cookware it is a good idea to invest in the best cookware you can afford, unless you want to replace them after a short time. Continue reading →
Some More Hot Content For You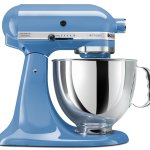 Most people have more technology in their kitchens than in any other room and these items are very useful for preparing all kinds of meals. Cooking is a lot of fun and time-saving appliances, gadgets and kitchen accessories make short work of cooking.
Having an attractive kitchen is half the fun too and whether you are looking for retro red kitchen accessories, useful cheap kitchen accessories or something to suit your individual tastes, there is certainly plenty for you to choose from.
Cooking is a stress reducer and sadly many people rely on quick, easy meal recipes rather than focus on making good quality food. Kitchen gadgets cut down on cooking time and make the art of cooking creative and available, even if you don't have much time in which to do it. Continue reading →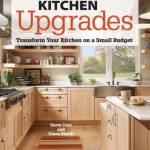 If you want to improve your kitchen it is vital to plan it properly. If you don't plan well, you might end up with an expensive bad kitchen which you are unhappy with. This is why it's vital to learn how to plan kitchen layout, improvements and everything else.
In the past, kitchen planning involved the stove, sink and refrigerator work triangle and the work surfaces took second place. Today there is a lot more to think about. Do you want a modern style kitchen? Do you want a rustic style kitchen with a kitchen pantry? Do you have your own ideas about how to blend styles to give your kitchen your own personal touch?
It is common these days to see professional style kitchens entering the domestic scene. Kitchens are a fashion accessory in some ways and there is more choice than ever these days. It does however take a lot of planning to create the perfect kitchen and there are various things to think about before you start, including your budget, your personal tastes, the space you have available and more. Continue reading →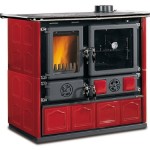 There are different kinds of ovens on the market but which is the best oven to buy? A single stove or range with a cooking top on top and an oven underneath is space conserving and affordable and found in most houses. However, if you are looking for a new oven, there are a few other options available.
Some people who like to cook have stoves with up to eight burners instead of four, grilling and basting functions and built in warmers. Is this the best oven to buy? Well it depends on your requirements.
Other people like modular cook-tops which let you add downdrafts, burners, griddles, steamer and deep frying units, rotisseries, broilers and woks. Ceramic stoves are a popular add-on. There are also more features to choose from with this style of oven. Continue reading →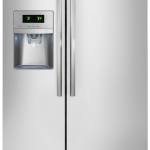 A refrigerator is a durable appliance and you should choose something you will be happy with for the long term. It is important to research different refrigerators before picking one for this reason. The best refrigerator to buy depends on various factors. The first thing to think about is how much you can afford to spend, then the style you like and the energy saving requirements you have.
A mini refrigerator such as a Fosters Husky mini 50l fridge, or another small one, might be what you need or maybe a large fridge-freezer is better suited to your requirements and one of the best refrigerator to buy to fit your needs. Maybe a camping refrigerator or gas refrigerator is what you have in mind.
The cheapest ones cost less than $150 and these are mainly direct cool kinds. These don't have the bifurcating doors you need for cooling and freezing and most have an internal freezing space. These are all right for small families and those who don't eat at home much. Continue reading →
Other Posts You Might Like